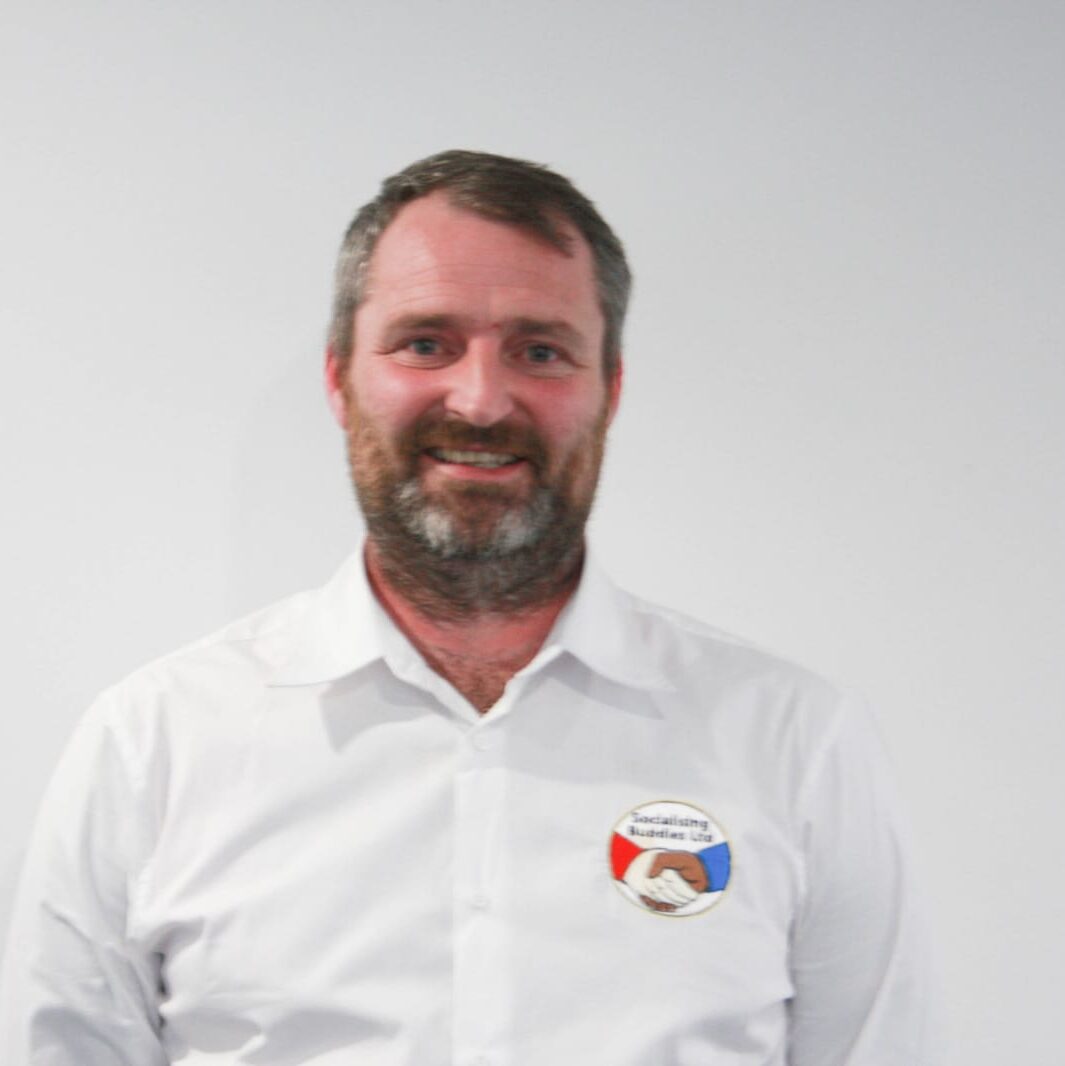 Mark Kelly | Managing Director
Mark is a qualified and experienced support worker who has worked with adults with a variety of mild to moderate learning disabilities. He is passionate about what he does and is a firm believer that everyone should receive the same opportunities regardless of age or ability!
Mark is experienced in one to one support as well as providing support in group settings. He has organised many successful outings and love seeing the enjoyment that others get out of experiencing new opportunities. Mark's aim is to provide a service that is open to all abilities. With a wide range of activities – there will be something to suit everyone! As well as the enjoyment and new friendships that will flourish from social outings; Mark also aims to promote independence and improve self-confidence in a safe and comfortable environment. He loves doing this work and seeing the difference the right support can make is what makes him want to do it more!
Mark really enjoys his role within the team – supporting clients out on activities, as well as being in constant communication, with SEN, Social Service and other professional organisations. Mark has completed his level 5 in health and social care. Marks background is in sports and manual work (as well as having served in the Army!). He loves getting 'stuck in' and is a great motivator – encouraging others to actively join in at their own pace. Mark enjoys checking out venues to ensure they are suitable as well as negotiating the best deals to ensure our clients get the most from their outings! Mark is very keen to make a difference to others as well as being passionate about changing attitudes towards disability!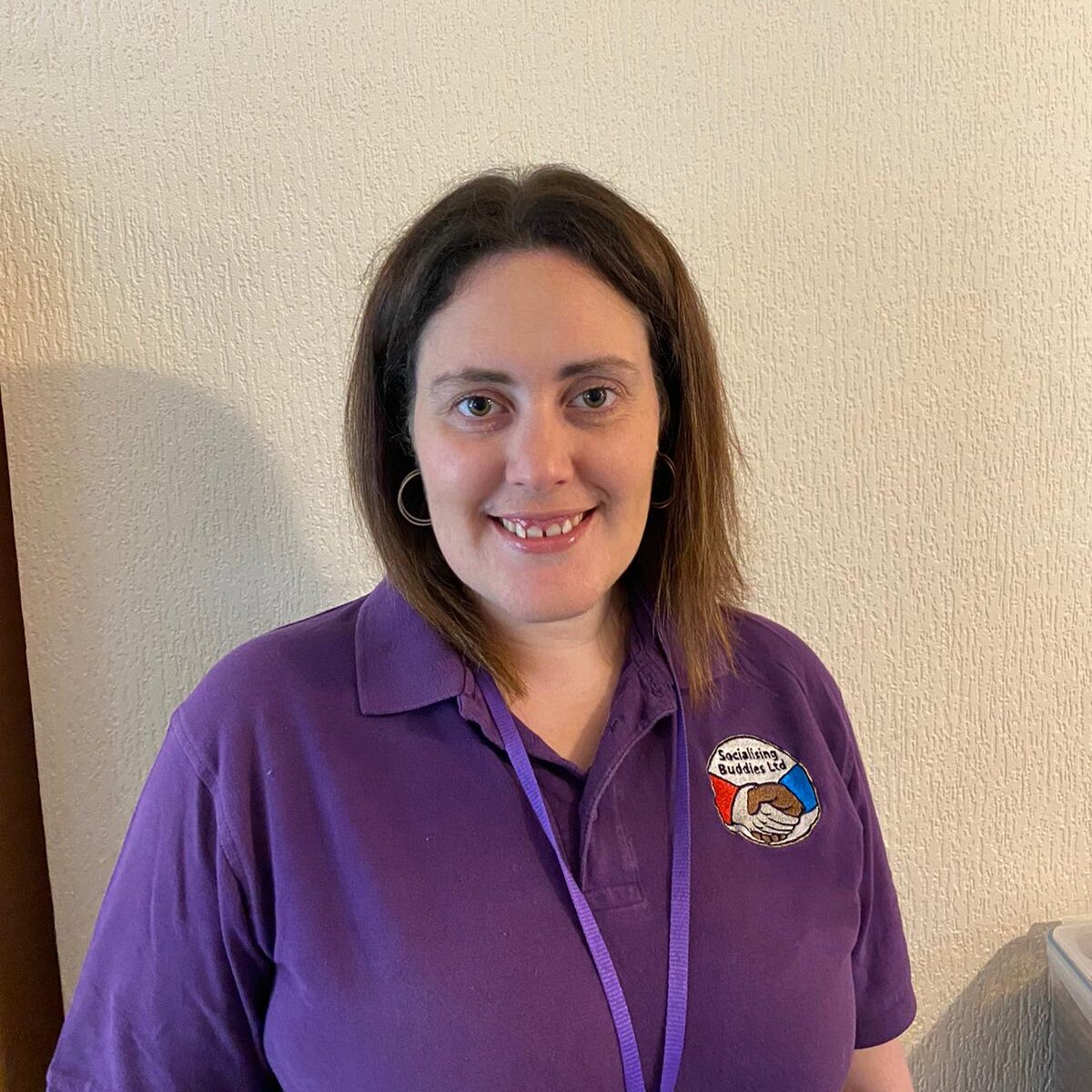 Charlotte Kelly | Managing Director
Charlotte has worked with adults and children with learning disabilities for nearly 8 years. Charlotte believe that everyone should have the same opportunities and be able to enjoy activities in a safe environment. Charlotte is very passionate about what she does and helping Socialising Buddies' clients to enjoy the activities we offer. Charlotte also gets involved and is very hands on in her work and deals with all the admin side of Socialising Buddies and safeguarding. Charlotte has an NVQ in Health and Social Level 3 and has an up to date DBS, safeguarding and first aid . When she isn't working with Socialising Buddies she is busy being a mummy and running her own successful businesses; The Island Dance and Theatre Company where she is also a dance teacher. Class Talent which specialises in putting on shows in the West End, Blackpool and Disney Land Paris.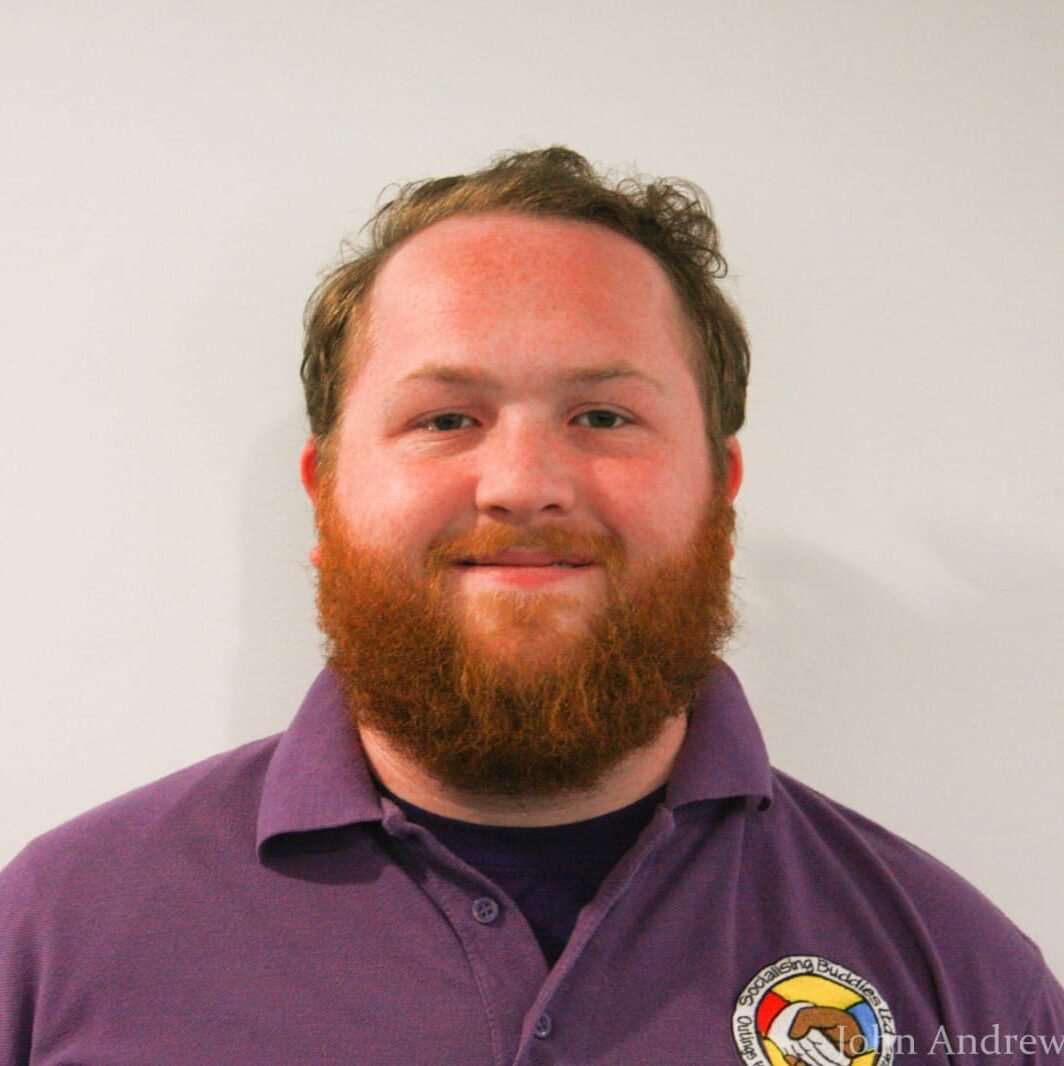 Greg has worked for many years with adults and children with learning difficulties have started by using music therapy and music workshops to help engage with people with dementia and adults with learning difficulties in the care setting and community. This helped Greg to write his dissertation on the subject and lead to his Degree in Commercial music. Since leaving his degree, Greg moved into the role of a carer joining the Socialising Buddies team 3 years ago and has currently finished his NVQ Level 3 in Health and Social Care. He has attended many courses including Safeguarding, medication, emergency first aid and is fully DBS checked. Through the just over 3 years that Greg has worked for the company he has gone from strength to strength and built a good relationship with all the staff and clients, he worked hard as a supervisor and was then brought on as a manager to join management and help this company continue to Thrive. Greg is an ex qualified lifeguard and enjoys action sports and all outdoor activities and is a professional musician and event organiser in his spare time and currently working towards his NVQ Level 5.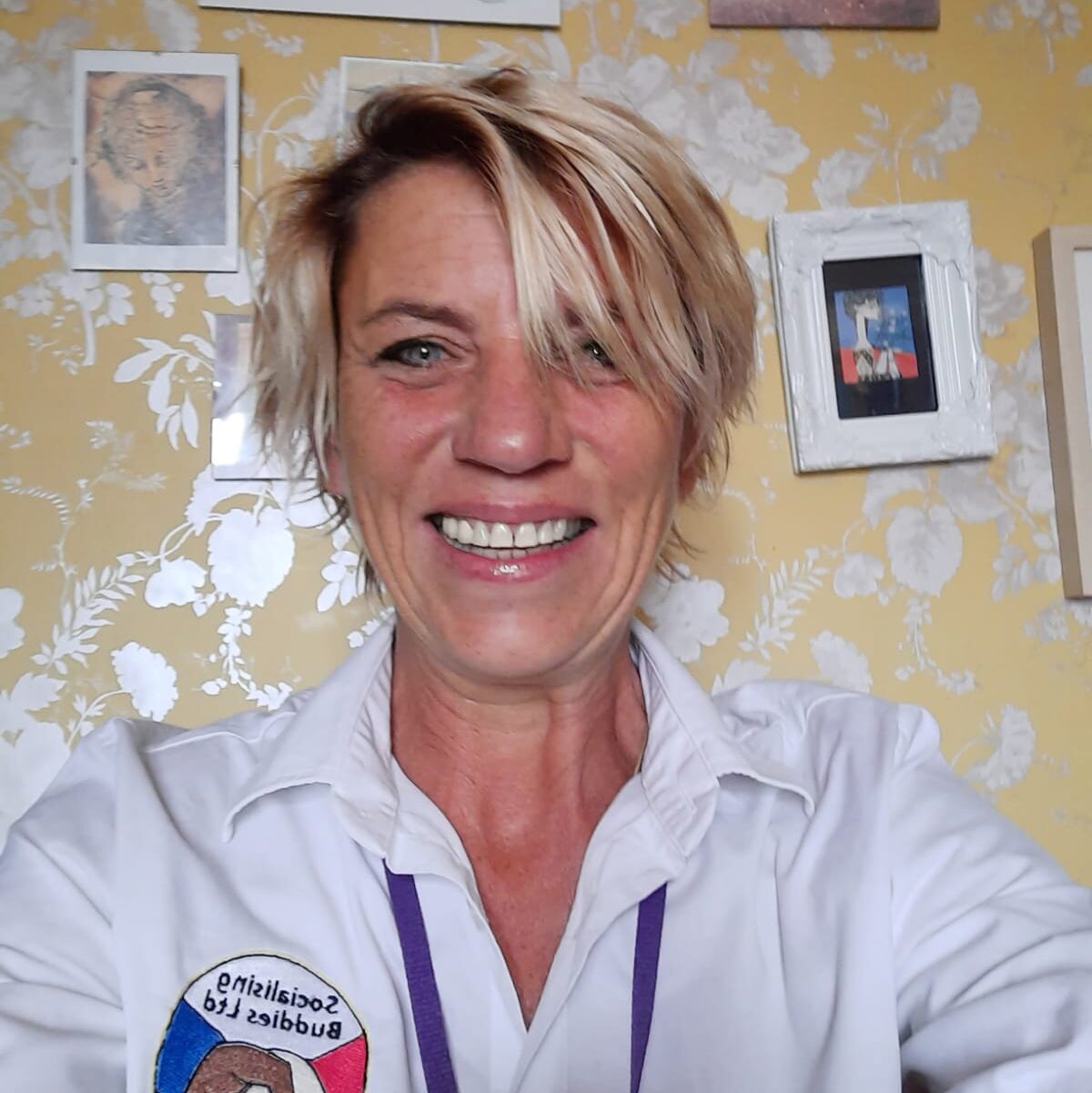 Kirsty Chapman | Supervisor
Kirsty is a Graduate in Childhood. With many years of community-based work experience. Youth drama groups, helping young parents to Scout leading. She was a registered PA with the isle of wight service. With experience in Autism and Ld. She is trained in pediatric first aid. Medicine management and emergency seizure medication. Plus is qualified in PEG feeding. Kirsty loves being active in the community or equally on a 1 to 1 basis. With young or old. Since joining the team Kirsty has gone from strength to strength and has lead the team being promoted to Supervisor. She is currently working towards her NVQ level 5.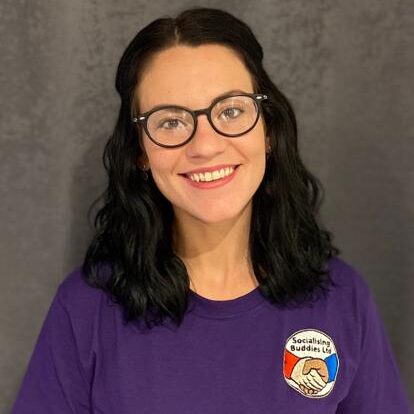 Shaneé Fowler | Supervisor
I'm Shaneé and I'm a compassionate, bubbly, born and bred islander. I have a long history in care as I helped care and support my mum and younger brothers from the age of 12 after my mum became ill.
Since then I have worked in retail, and then in care homes working with people with learning disabilities and mental health conditions. This is where I came to find my passion in helping people and making a positive difference in someone's life. I find supporting people a huge privilege and am highly motivated in my work.
I have completed my NVQ Level 2 in Health and Social Care and have just begun my Level 3. I gained lots of qualifications in my previous employment and am always keen to further my knowledge.
In my spare time, I enjoy being with my family and friends and making the most of living on this beautiful island. I spend a lot of time down the beach come rain or shine, and going for long walks in the countryside with my 3 children and our dog.
I'm really looking forward to joining the team at Socialising Buddies and making a real difference to our clients lives.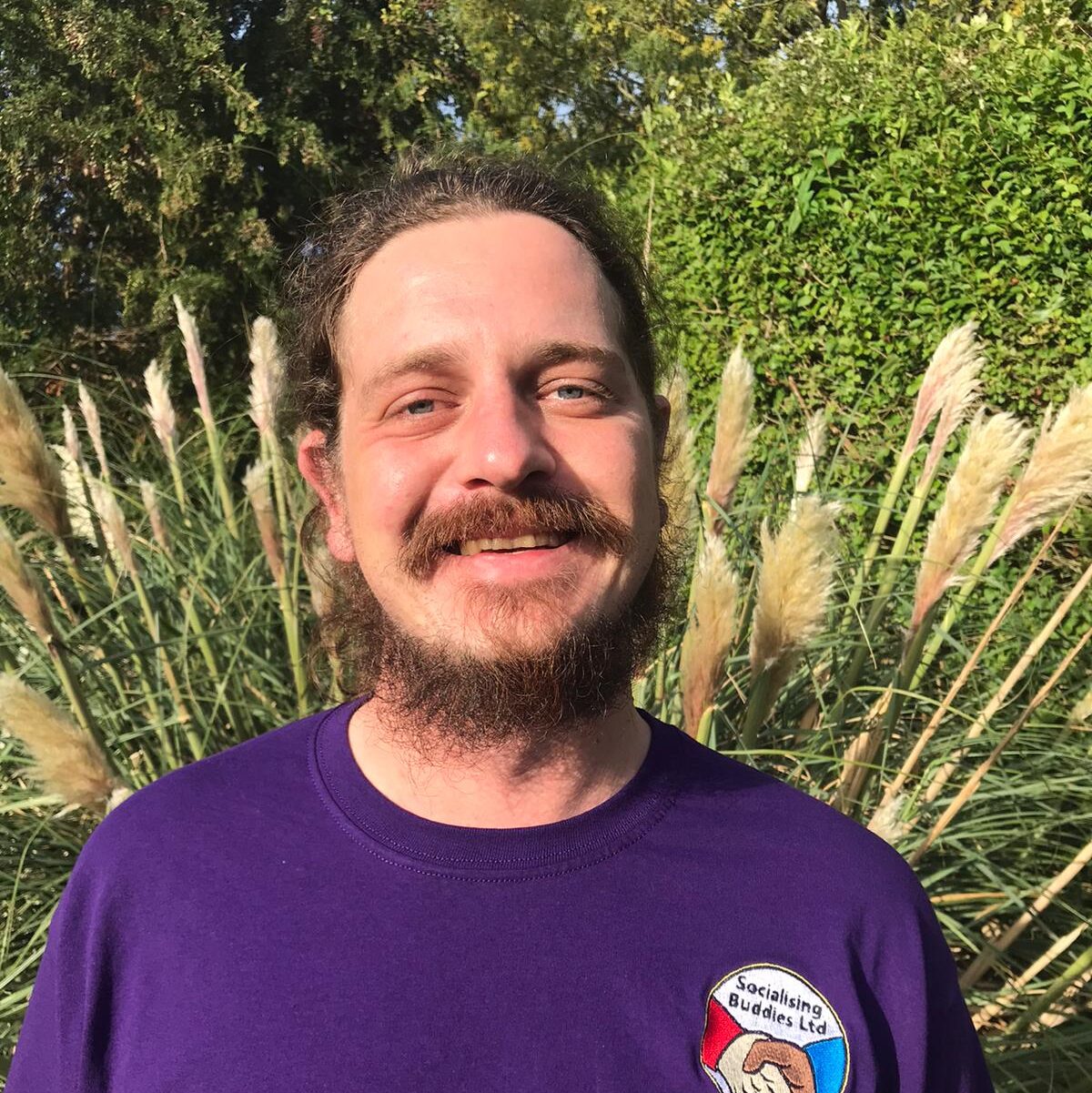 Sam Tilbury | Supervisor
Prior to joining the team at Socialising Buddies, I had worked in the retail industry for over a decade. I decided it was past time for a change and couldn't think of anything more rewarding than joining this great company and endeavoring to make the people who I'm working with, lives easier and hopefully more enjoyable.
In my spare time, I am passionate about music and am an avid guitar player, currently playing as part of the three-piece covers band The Resisters.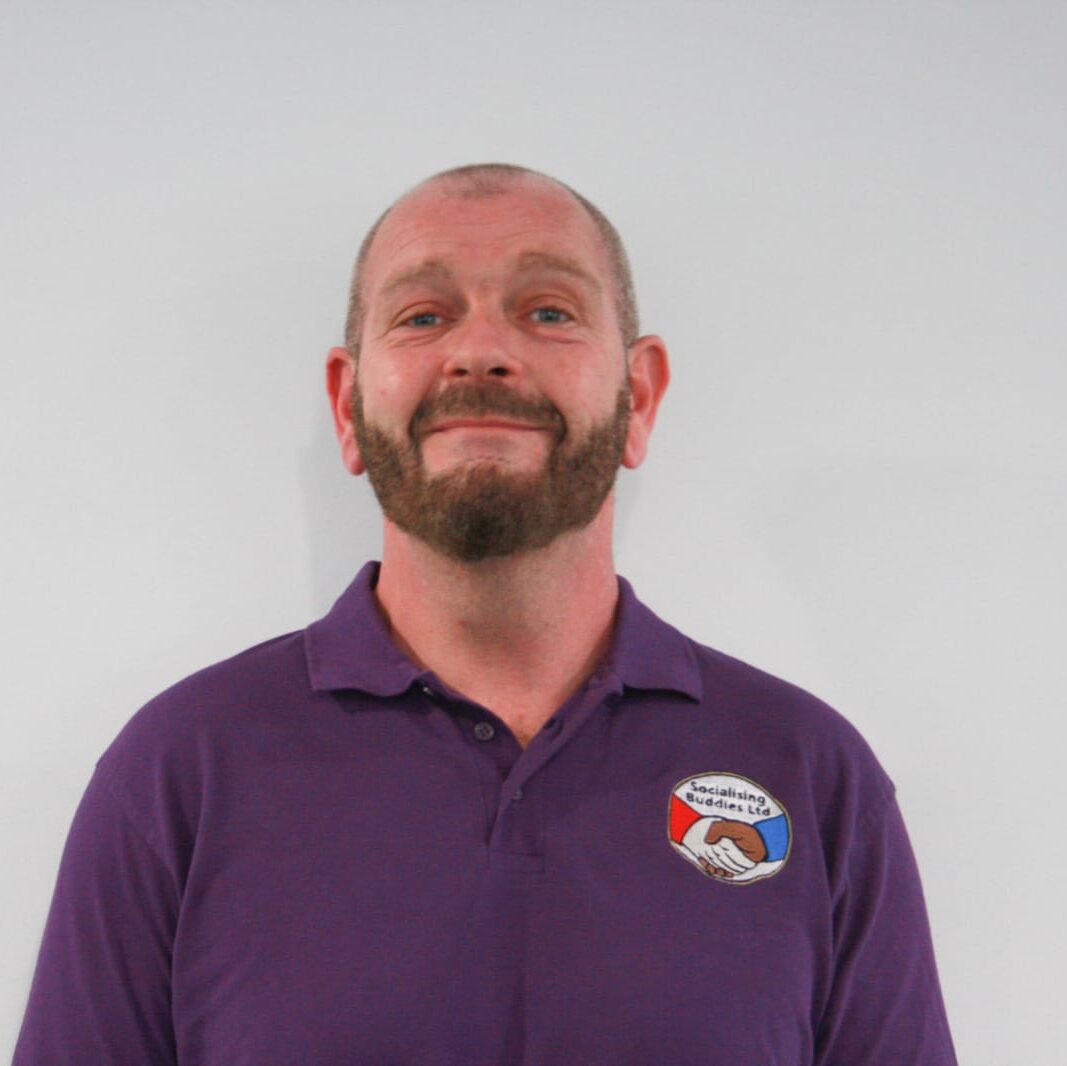 Ashley Albon | Support Worker
I have been lucky to have had opportunities to work in an array of different aspects of the care sector for over 20 years. In that time, I have been a residential social worker in a care home for learning difficulties, youth worker in London education support centre specialising in challenging behaviour, child care-worker in various different children's homes in Hertfordshire. Welwyn and Hatfield Housing support team-settling and supporting clients with LD, into their new homes.
I am up to date with all the required training that is necessary for my role and have a diploma in informal education. I have always really enjoyed this area of work and encouraging independence, informed choices, signposting, safe-guarding and mentoring clients in a positive way, to ensure the best outcomes for each individual.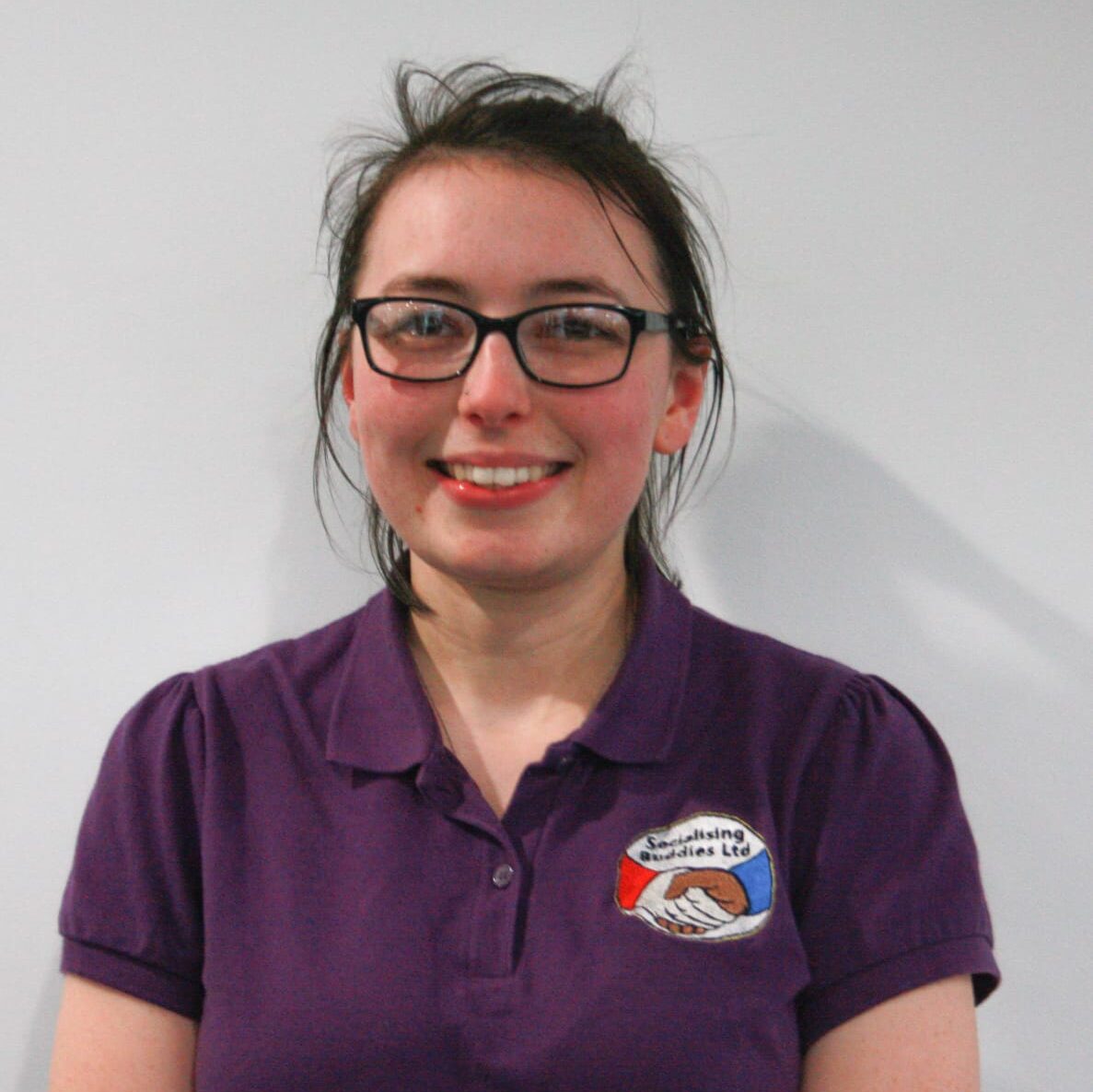 I have worked in a nursing home, caring for the elderly for the past 4 years. I enjoy helping people, I have lots of patience and I put my all into whatever I am doing. I am happy to help anyone in need. I have completed my Level 2 NVQ in Health & Social and recently completed my Level 3. I also have a Level 2 Certificate in the principles of dementia care.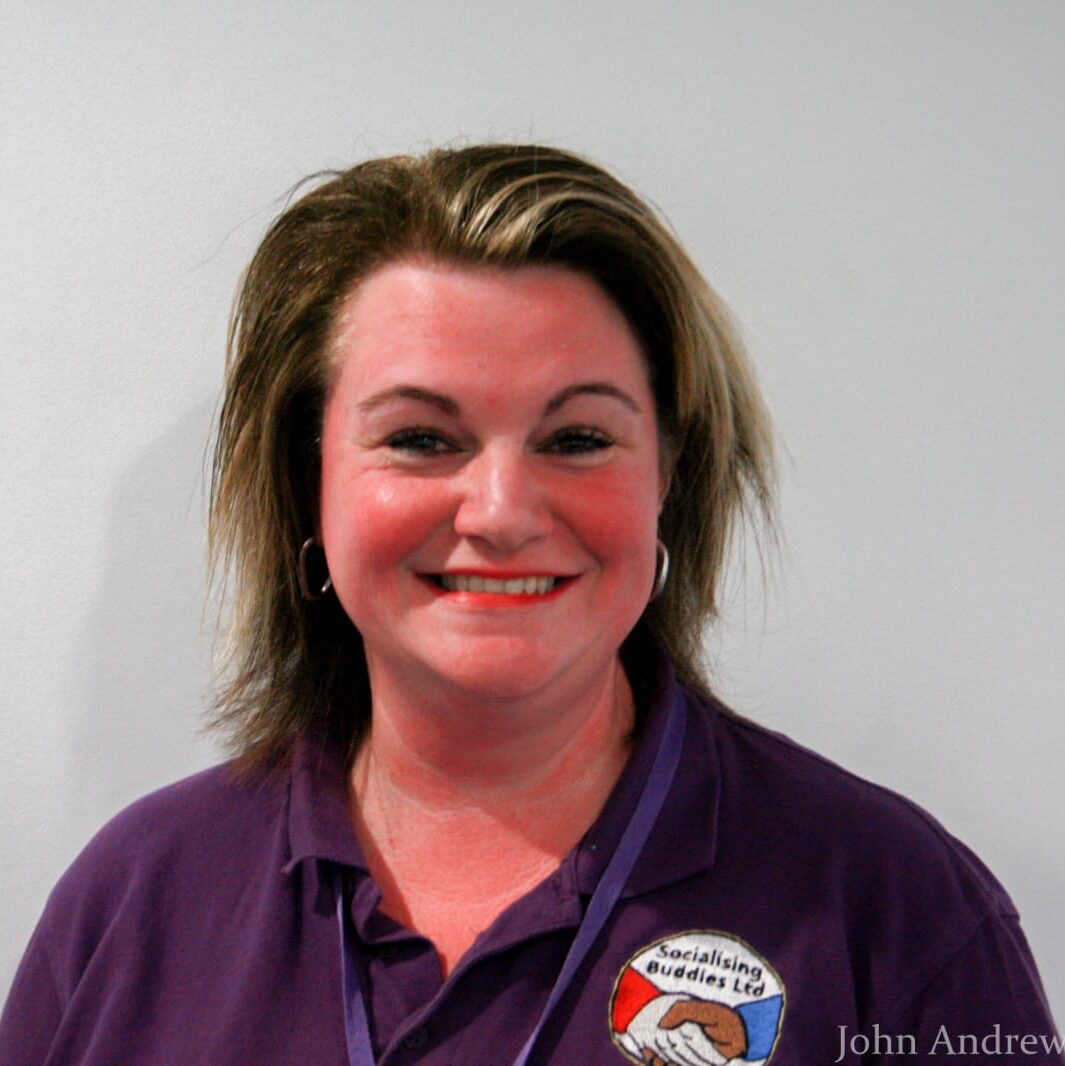 Becky Langham | Support Worker
On leaving school, I trained in a care home for 2 years on a youth training scheme gaining my qualification. I have an up to date DBS certificate and currently working towards my safeguarding and level 2 qualification. In the future, I'm looking to add to these doing first aid and other specialist courses. I'm a great listener and can offer good advice. I am born and bred on the island with good social, historical knowledge. I'm looking forward to getting stuck into my role as a support worker and helping to make a difference and improve peoples quality of life.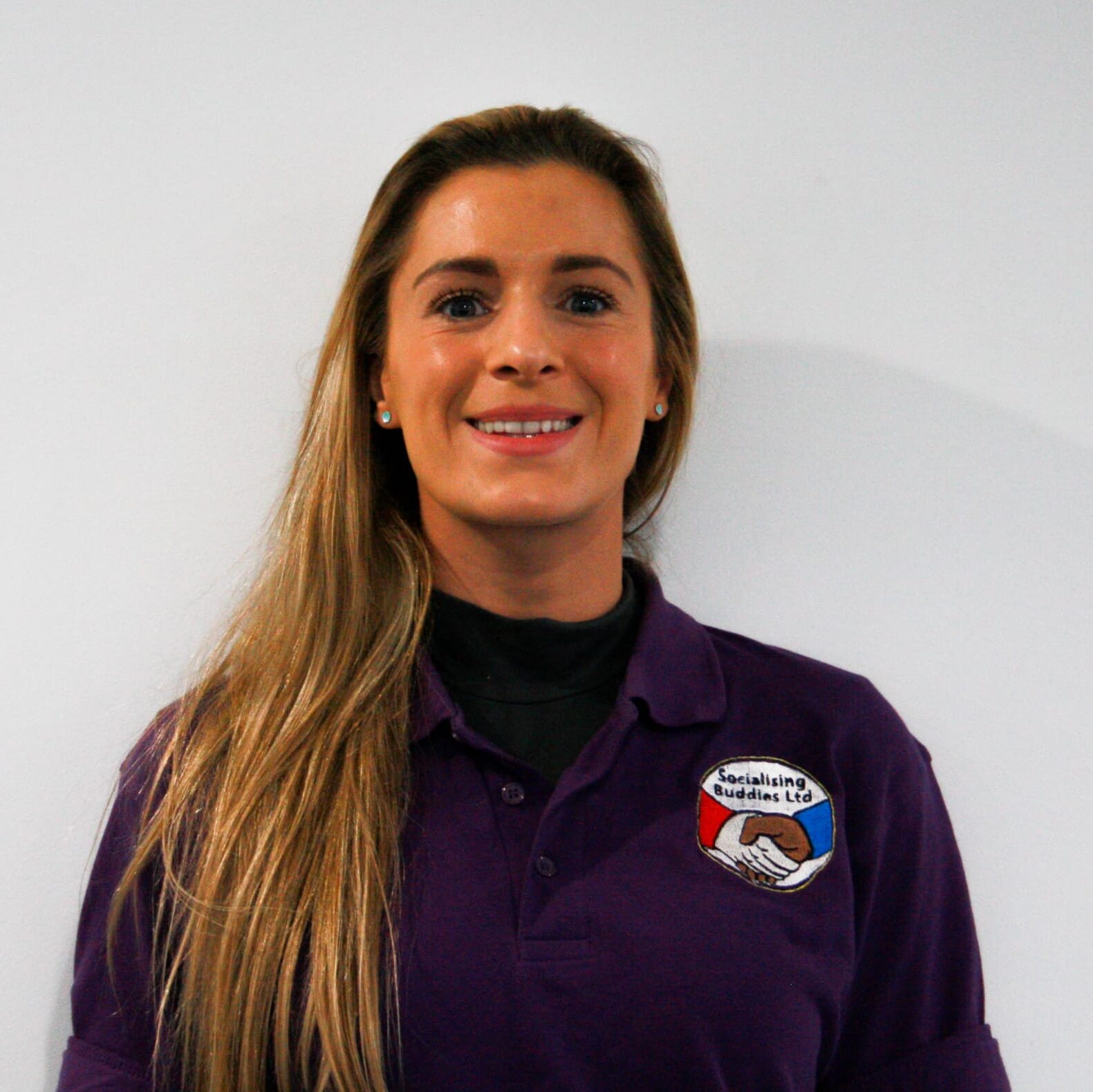 Blair Maynard | Support Worker
I am a caring, friendly and calm person and I have a passion to see every person thrive in whatever they do and whatever their ability, believing you teach each other. I worked for numerous years in an educational setting as a Special Needs/Behavioural Specialist, working with a variety of ages with mild to moderate learning disabilities/special needs. Having experience in one to one and group support. I completed extensive amounts of courses and training including Safeguarding during my time working at the School. Also obtaining an Honours Degree in Psychology.
I have an up to date DBS check and will be doing my NVQ Level 3 in Health and Social Care. In my spare time, I enjoy being out in nature, seeing my family and friends, being creative and meditating.
I am so excited to be working with Socialising Buddies to make a difference.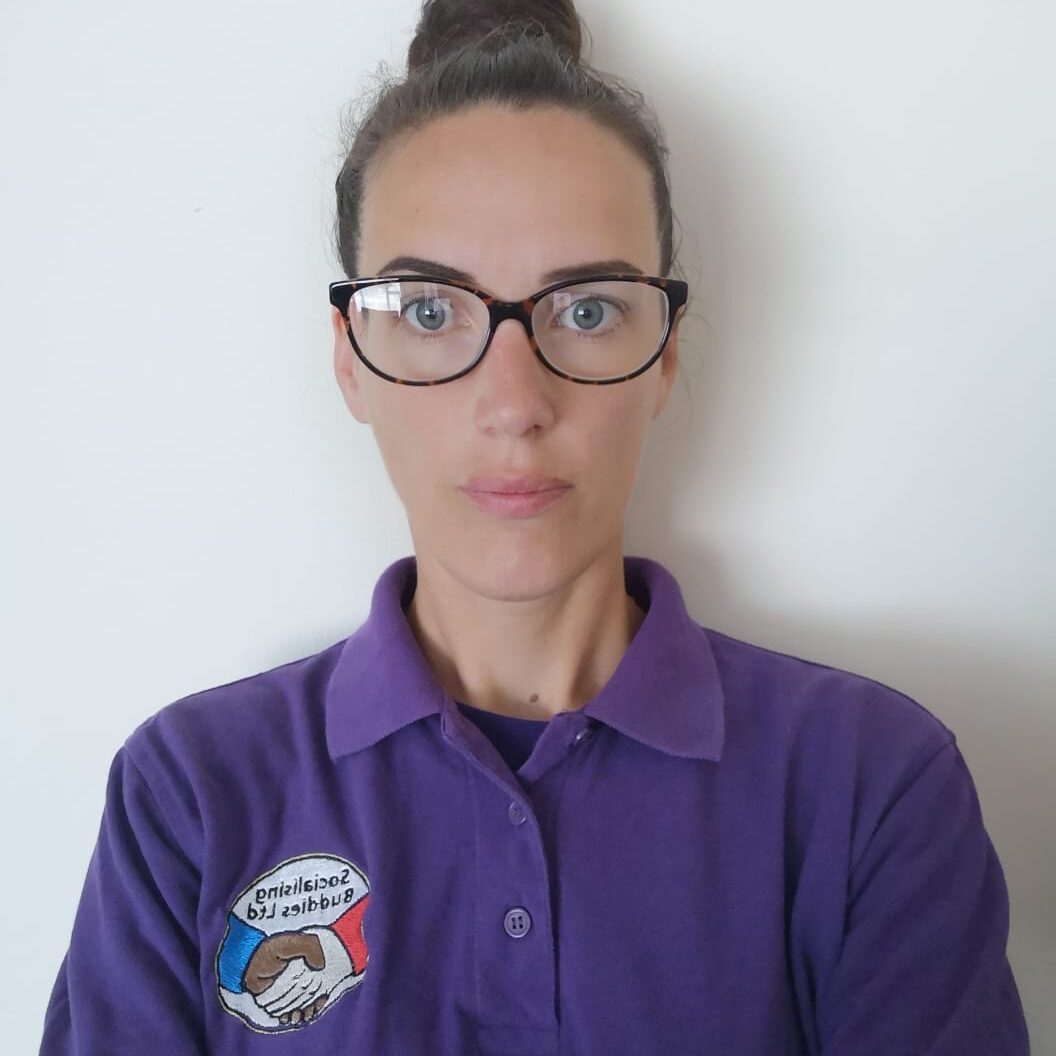 Sabrina Taylor | Support Worker
I like having a job where I know I am making a real difference in a person's life. I'm a friendly, compassionate person. I have studied hospitality supervisor & management and customer services, I have a level 2 in Health and social care. I have worked in care homes for over 2 years and have hands-on experience of children with additional needs. I have a clean driving license. In my spare time, I love to bake cakes and spend time with my family and children going on walks, swimming, days, out at the park and beach.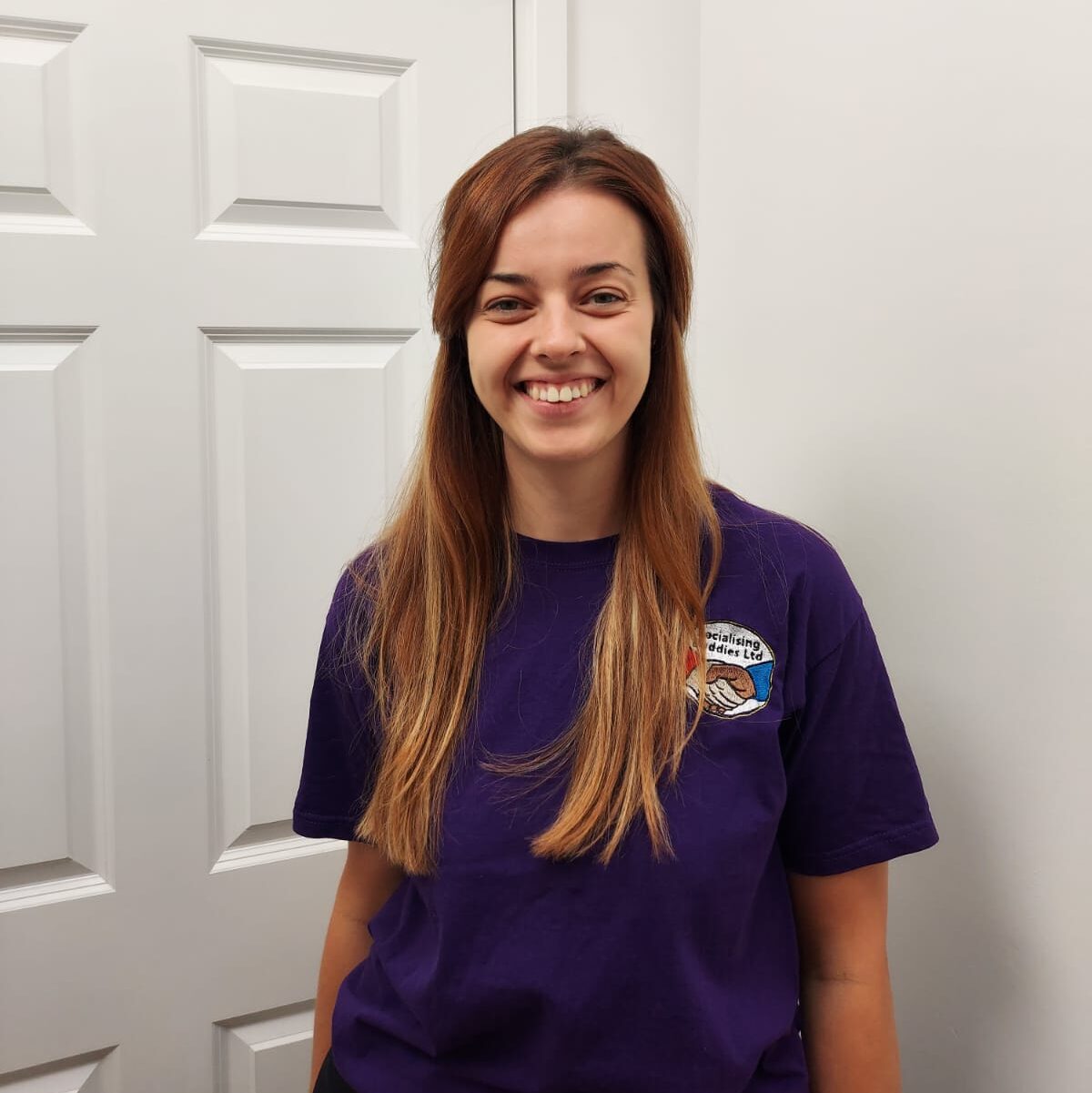 Im Jess, a caring and confident person, with a love of exploring the outdoors… even on a rainy day! You'll find me on country or beach walks with my family and our cockapoo, or at home baking and seeing to our veg patch! I'm originally from London, and moved down to the island 4 years ago.
I have previously completed a CACHE Level 2 Support Work in Schools course. Knowledge I have found useful in this job role. I hope to further my qualifications soon.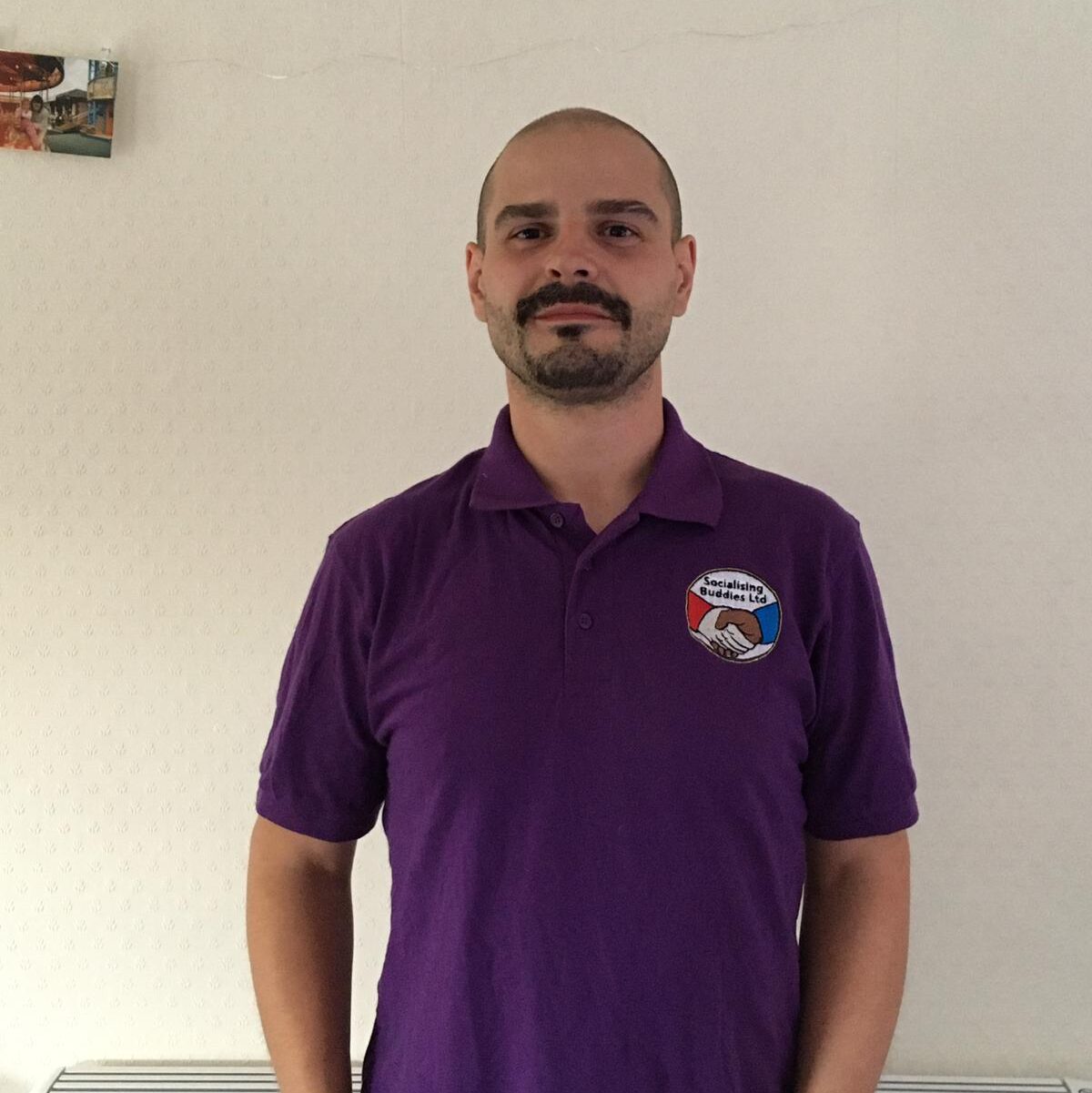 Sonny Aitken | Support Worker
Before working for Socialising Buddies, I worked as a chef in a number of different places. I then decided I need a career changed and joined Socialising Buddies as a support worker. I love meeting new clients and getting stuck in with all the activities. In my spare time, I am a bass player for a number of bands and enjoy gaming.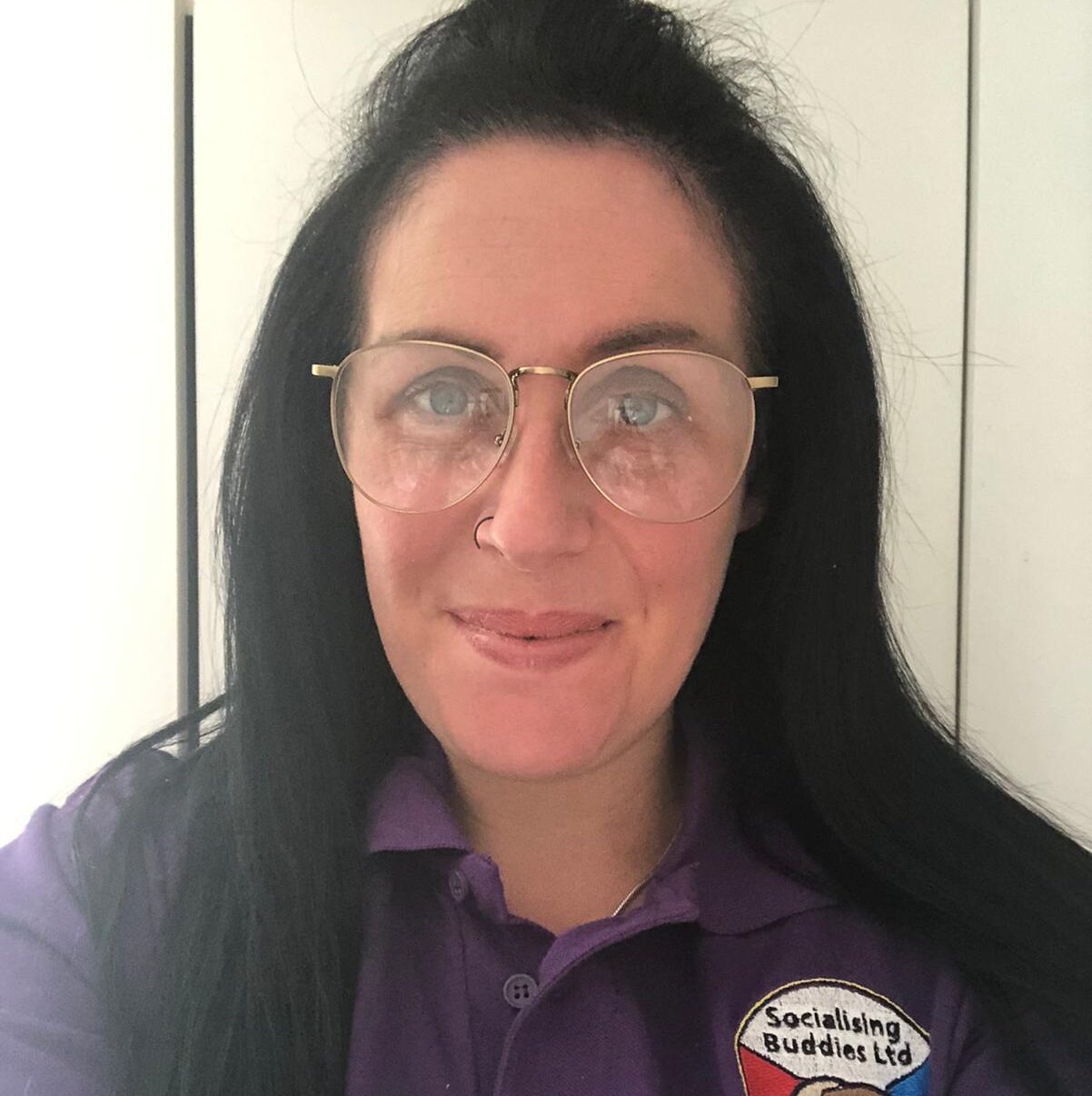 Sarah Gilliam | Support Worker
I'm Sarah a caring and enthusiastic person who loves to explore our beautiful Island. I am new to support work I have come from a retail background but it's time to start a new career in something I feel I can make a difference to someone's day. My son has ADHD and ASD so I have hands-on experience in this field and I want to enhance what I already know by starting my NVQ. My hobbies include walking my 2 dogs, the gym and eating out.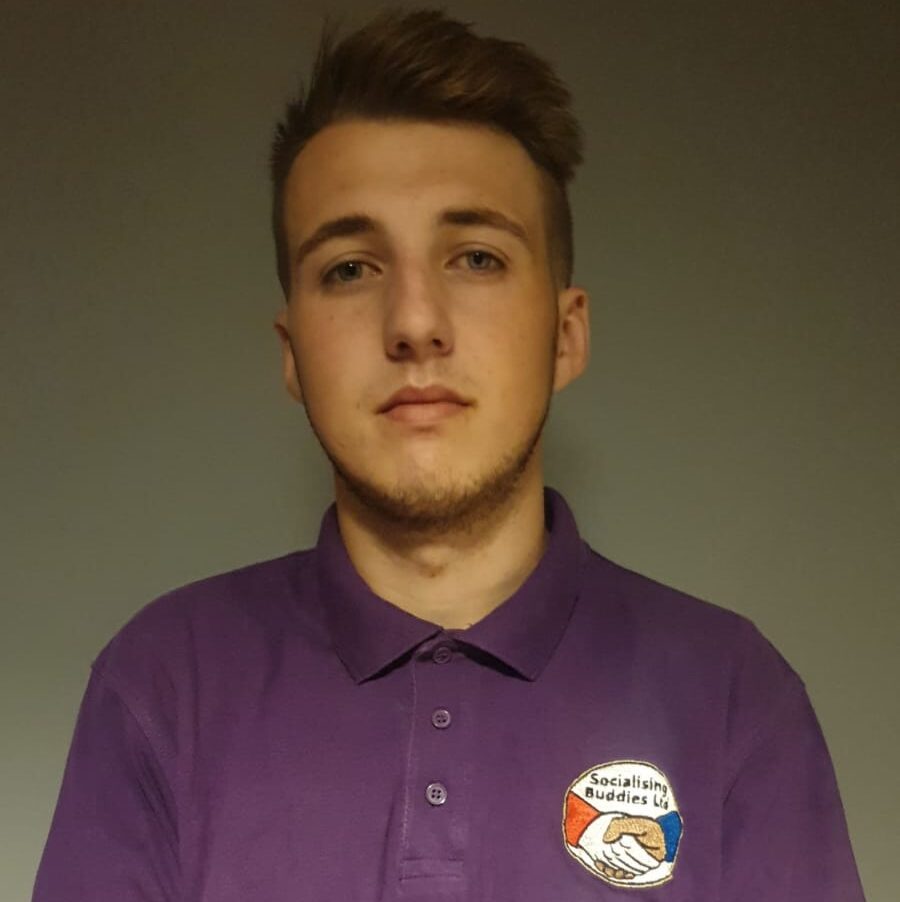 Aaron Jefferies | Support Worker
I'm 21 years old and started in care when I was 19. I started working in care at a care home in Gloucestershire when I was living there. The things I enjoy are, working on cars and photography including detailing cars. On my free days, I will spend with friends and family doing all sorts. Recently learning how to video edit and always looking to learn new things along the way.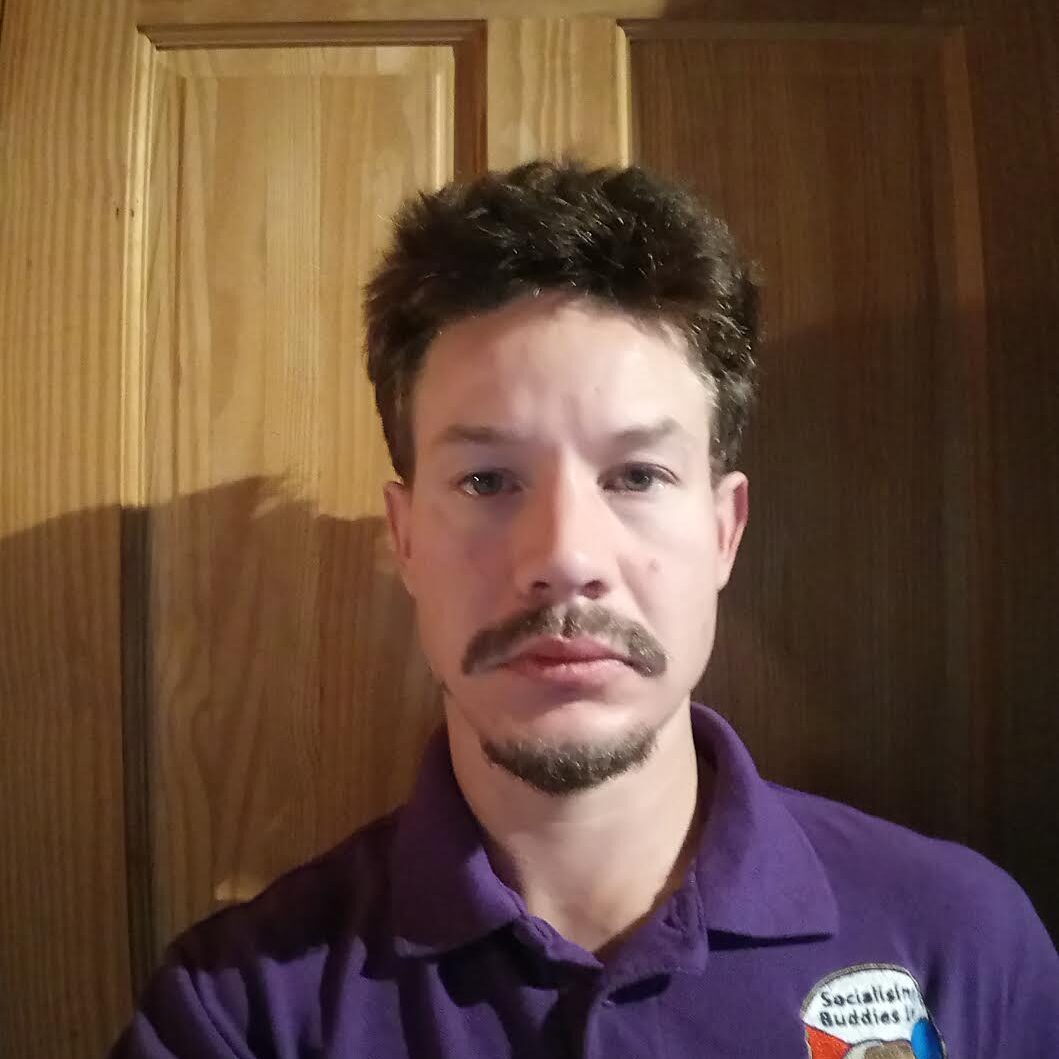 Scott Taylor | Support Worker
I am going to enjoy a change of career to one where I feel I will have a positive impact on peoples lives. Previously I have worked a lot in hospitality helping guests and tourists have the most comfortable and enjoyable stay they can. This experience included working as an adventure activity instructor. I enjoy lots of physical activities, such as mountain boarding, power kite flying, yoga and gymnastics, I am a bit of an adrenaline junkie. But I also enjoy computer/board gaming, popular culture such as movies, books or comics and I love science and design and have been known to be caught with a crocheting hook from time to time.
I love meeting and interacting with people as well as learning new skills. I have moved around the south east of England exploring the cities, engaging in grass roots community organisations and the live music scenes.
I recently completed a CACHE Level2 2 Introducing caring for children and young people and look forward to completing more courses.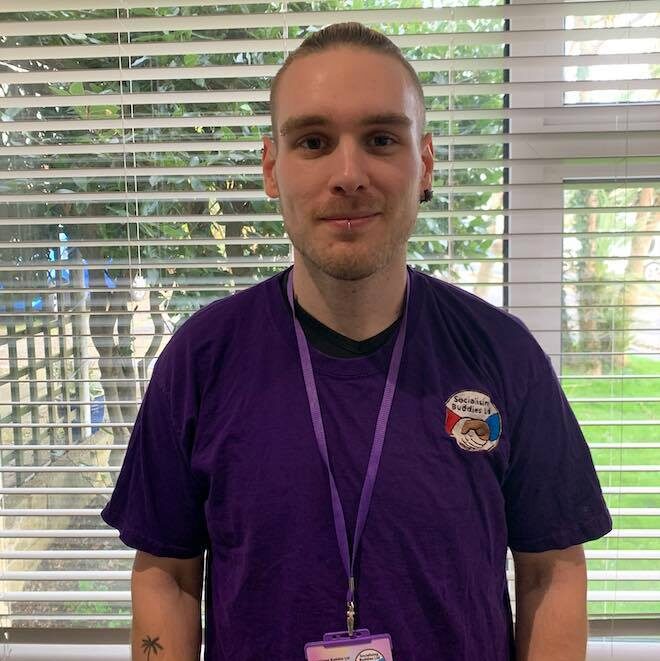 Jack Hall | Support Worker
Before moving to Socialising Buddies I had never worked in care before but was excited for a career change having worked in hospitality beforehand. I am now currently working towards my care certificate in Health and Social and look forward to my future at SB. In my spare time, I am a drummer for a cover band The Rockafellas and Lead singer/ guitarist of my own punk/rock band Sexy Pretty Things.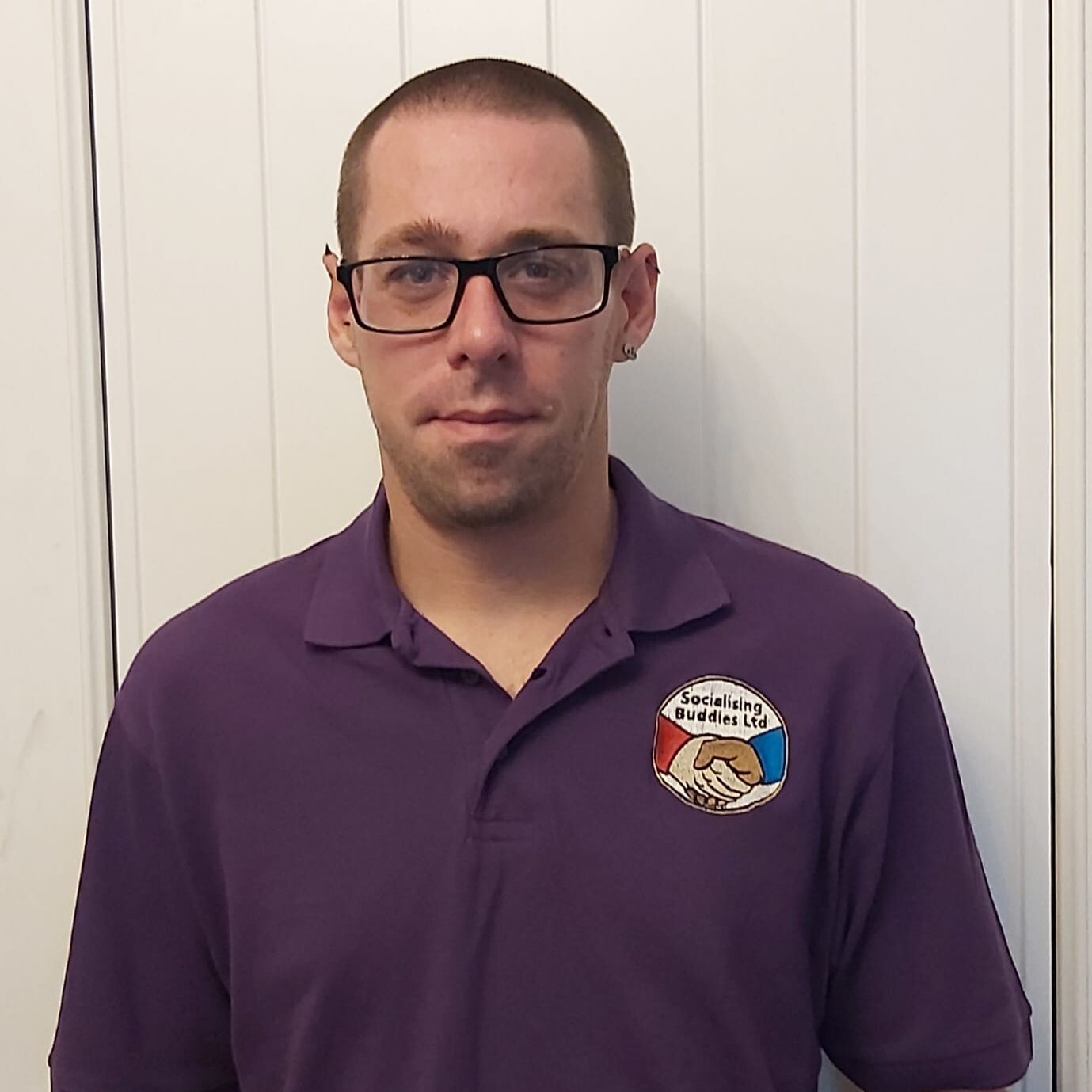 Dean Tomkins | Support Worker
I'm 36 and originally from Southampton. I moved to the island 1 year ago.
Upon leaving school I undertook an apprenticeship as a mechanic. In 2008 I started working in care at a residential school for children and young adults with autism and associated behaviours. I continued to work there for 9 years. I thoroughly enjoyed my time there and have some amazing memories. Whilst at the school I completed my level 3 QCF in Children and young people's workforce.
Since moving to the island I have continued to work in care. In my free time, I like to ride BMX, rollerblade, go fishing, walks with the dog and spending time with my friends and family. I still enjoy a good tinker with cars and quite often get asked to help and I'm happy to do so.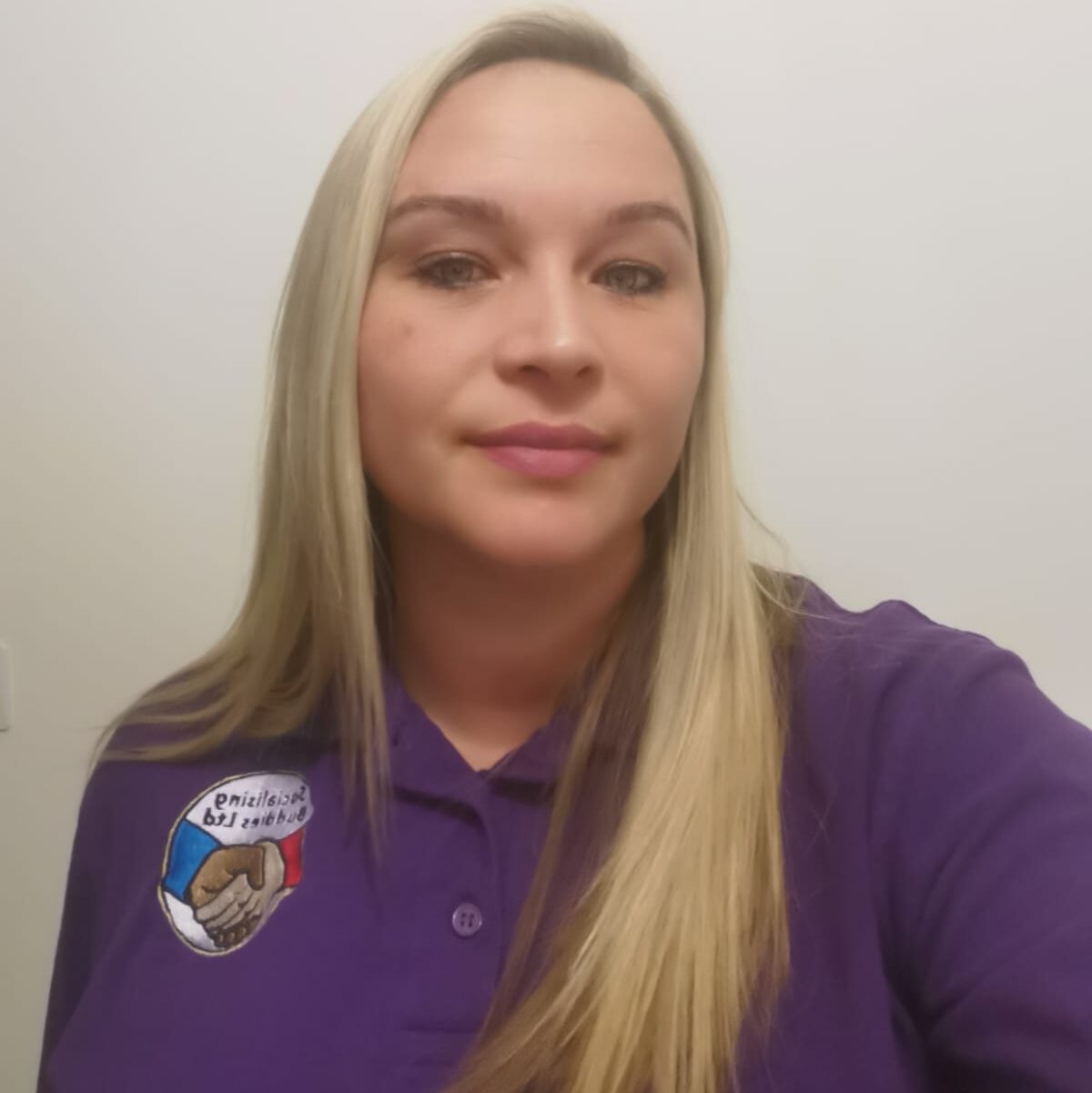 Gemma Derry | Support Worker
40 years old born and bred Islander. I feel caring is in my blood, my mum is my inspiration and has worked with adults with learning disabilities for 25 years. we were brought up being part of her work family. I have now been working with LD for 5-years and have loved every minute of it. I love to make a difference to people to help them live their best life. I have an NVQ 2 in health and social care and I'm just finishing my NVQ 3. I am first aid and meds trained. Im an ex qualified lifeguard have an NVQ 2 in hairdressing. I love to learn new things and keep active. In my spare time I love travelling with my 15-year old son cooking, arts and crafts walking, and going to festivals. I am part of a large family and love spending time with this crazy Bunch. I have a full clean driving licence clean DBS. I can't wait to be part of the S.B team.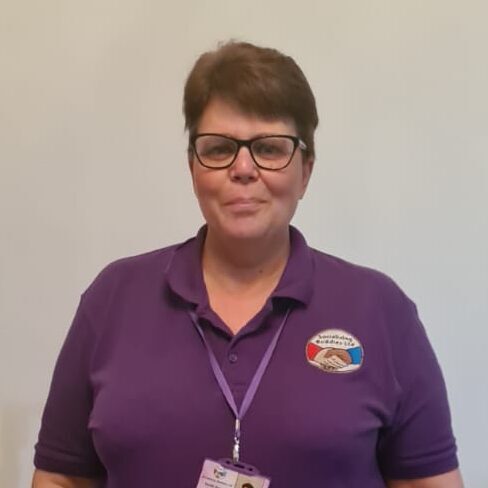 Sarah Arnold | Support Worker
Hi, I'm Sarah, I am 47 and for the last few years I have been the school cook at St Georges School. I have always wanted to work with learning difficulties and after seeing the amazing work that Socialising Buddies do on a daily basis, I wanted to be a part of an incredible team so I could give back to people and put a smile on peoples faces.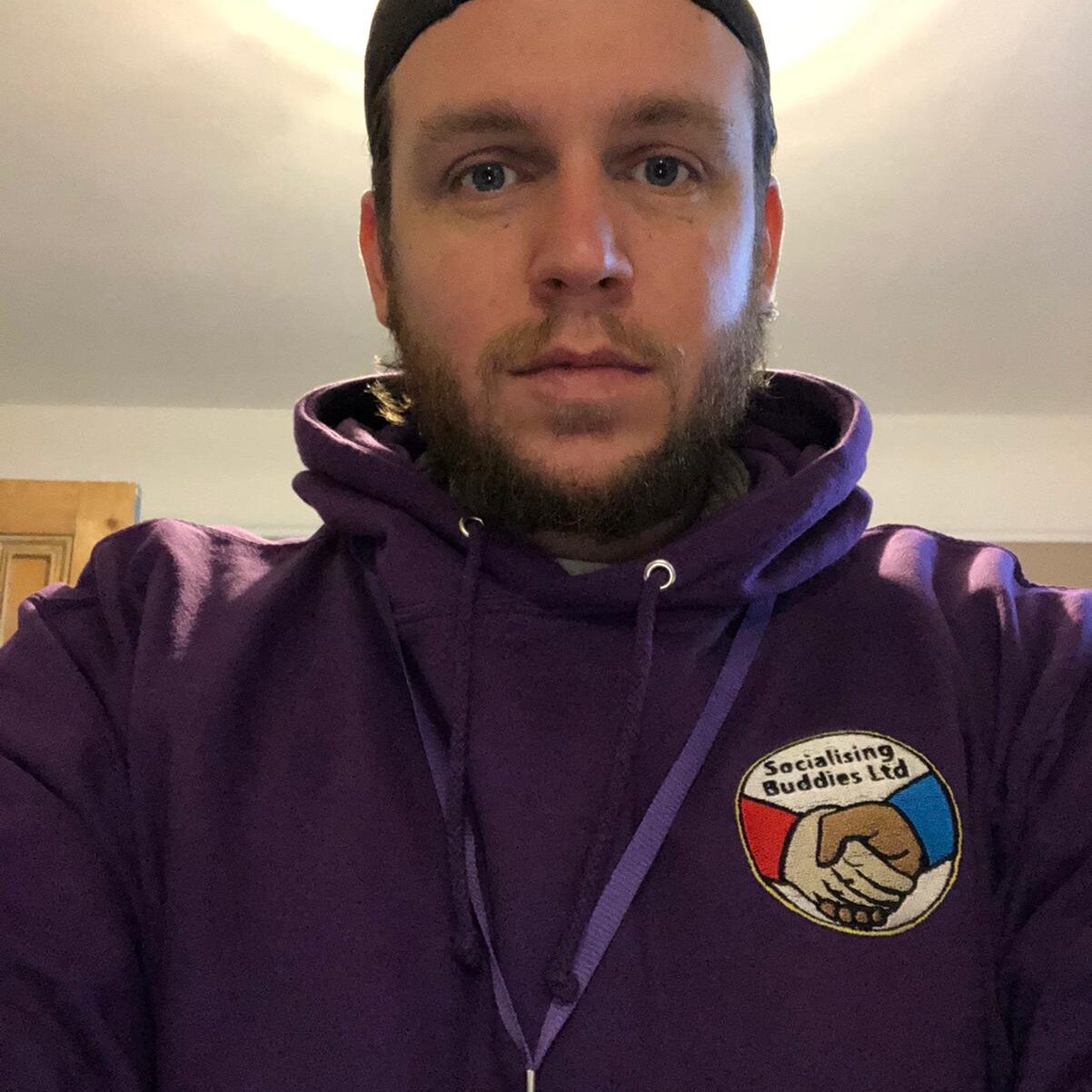 Ben Stubbs | Support Worker
Prior to working with Socialising Buddies, I have been a professional musician/ entertainer for 10 years. I was a manager in the hospitality sector and a keen handy man. I love to travel, socialise and meet new people and I strive to affect peoples lives in a positive way wherever I can. I believe that helping other and treating everybody with kindness and compassion is how we make the world a better place.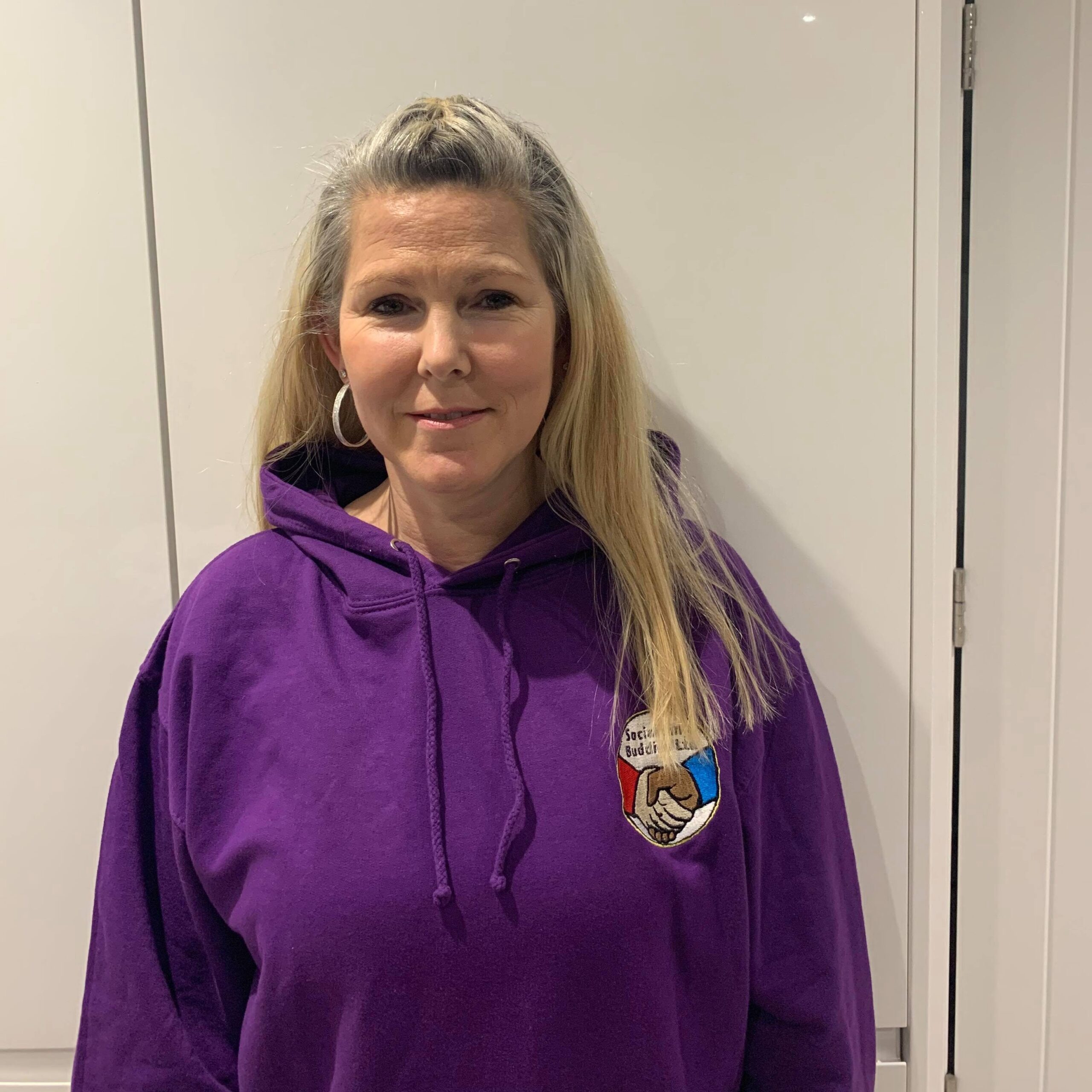 Christa Correia | Support Worker
Before joining the team I worked in the fitness industry which led to me opening my own dance school which gave me lots of experience with all age groups. I'm very bubbly and love to be active and meeting new people. I've always helped out in my parent's pubs so got to meet lots of great characters. I had the opportunity to do support work with 16/21yrs in supported living and realised this is a career I have a real passion for. When I'm not working I love spending time with my family and friends walking our dog and being outdoors.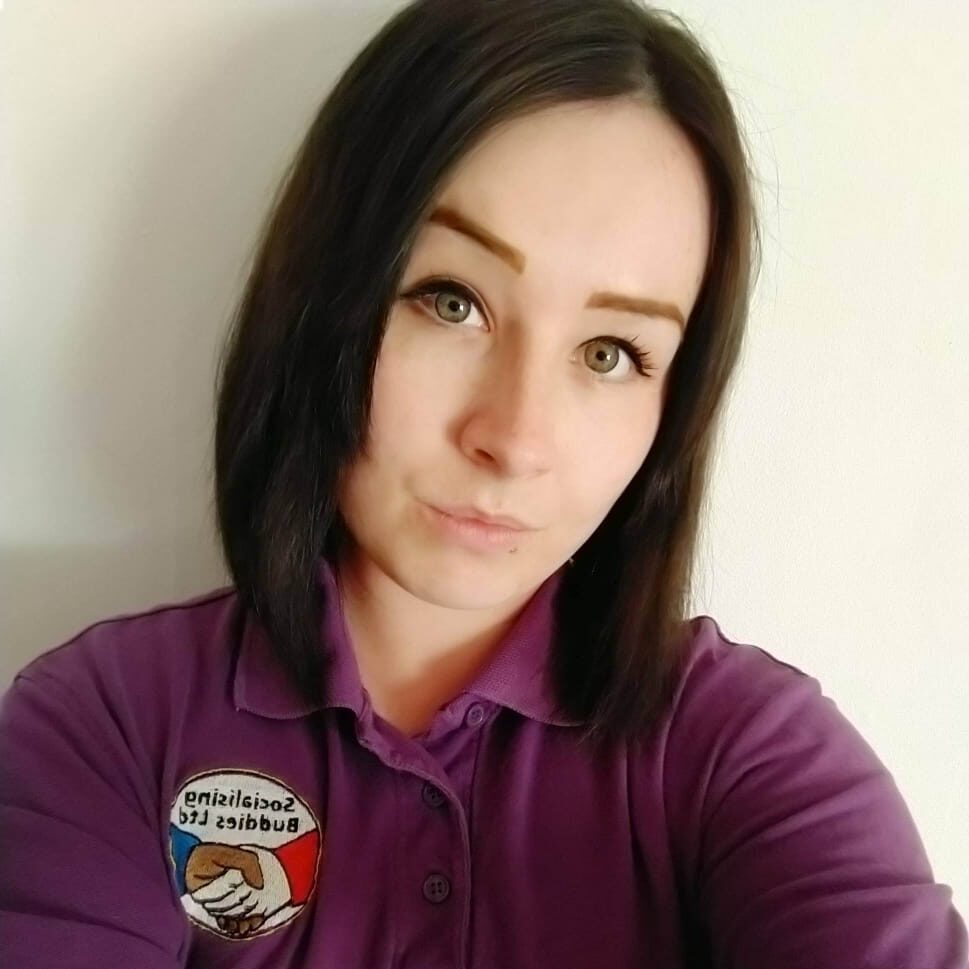 Megan Morton | Support Worker
Hi i'm Megan. I am a friendly, bubbly person who loves to meet new people. I have worked with people with learning difficulties for the past 4 years. I like animals, walking my dog and also enjoy going to the cinema, music and spending time with my friends and family. I am looking forward to becoming a member of Socialising Buddies and meeting the team and clients.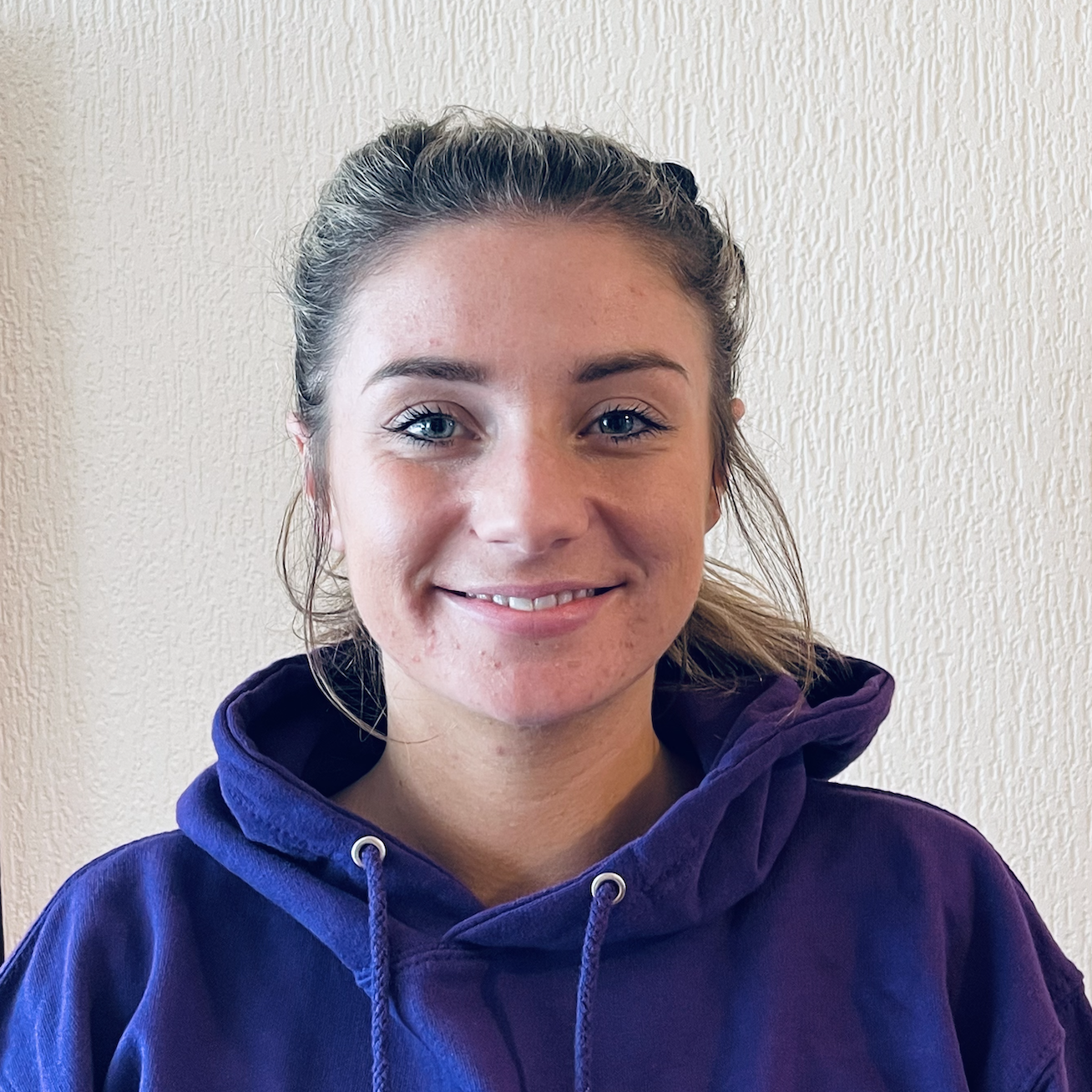 Georgia Haywood | Support Worker
I'm 27 years old and Ive recently moved back to the Isle of Wight after living away in Australia and New Zealand for 5 years, when I moved back to the UK I studied psychology and counselling level 1 and 2 and learnt lots about mental health, I have also worked in many community care settings as well as care homes. I have a full clean drivers license of 9 years and experience with many people. In my spare time I love going on adventures, going to the beach, cooking and swimming!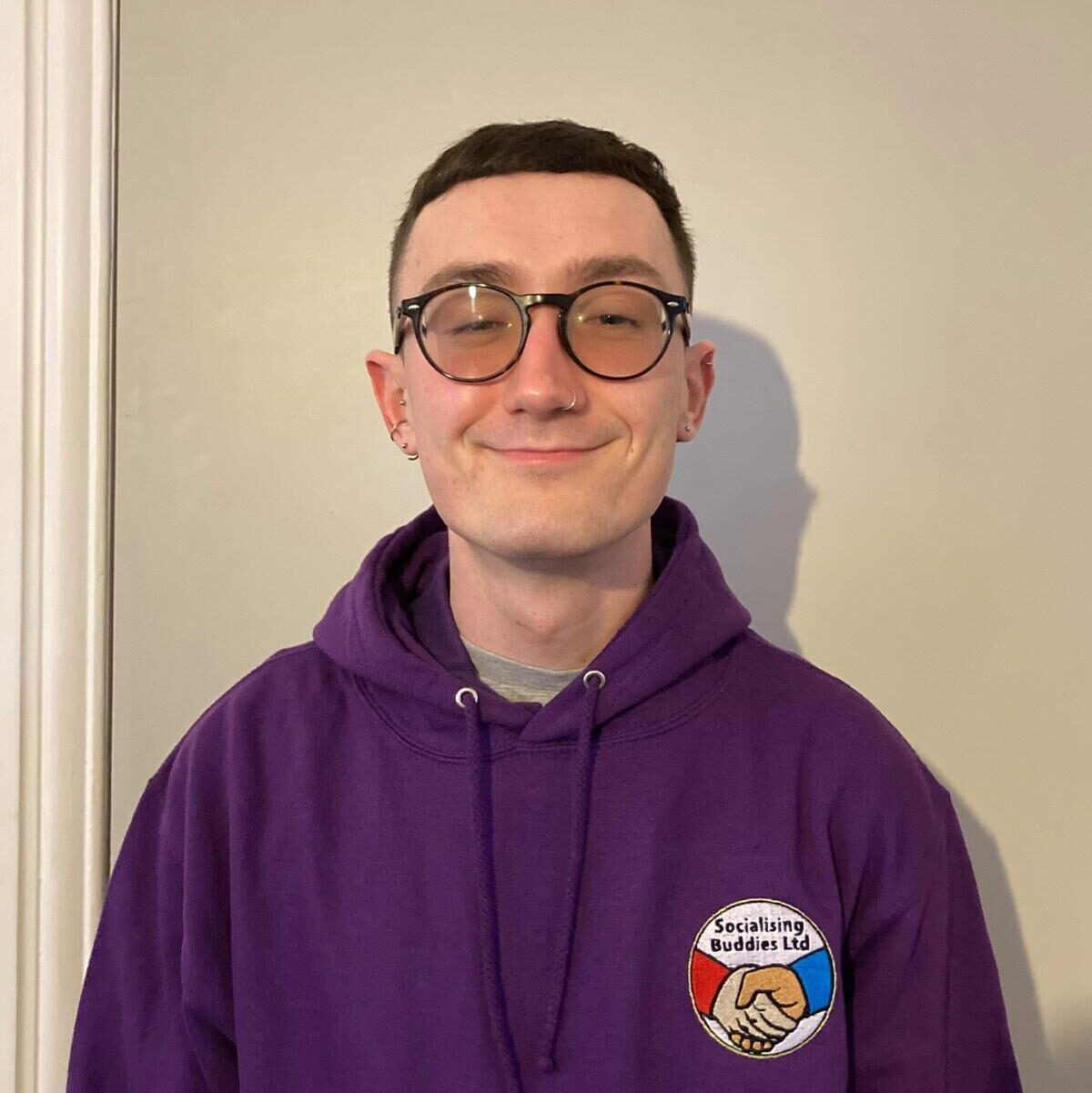 Reece Lyons | Support Worker
Hi! I'm Reece, I'm 23, originally came from Hastings and have lived on the island for just over 2 years. Before joining the wonderful team at Socialising Buddies, I've worked at various retail jobs over 6 years and decided I needed a fresh change in my career! I have a passion for making people's days brighter and a strive to encourage all the help I can give, as I feel that kindness is the key to making the world a better place!
In my spare time, I love to go for adventures in nature, spending time with family and friends, like any techy equipment I can get, and also love a bit of gaming. I'm super excited to get stuck in and start making a significant difference in people's lives!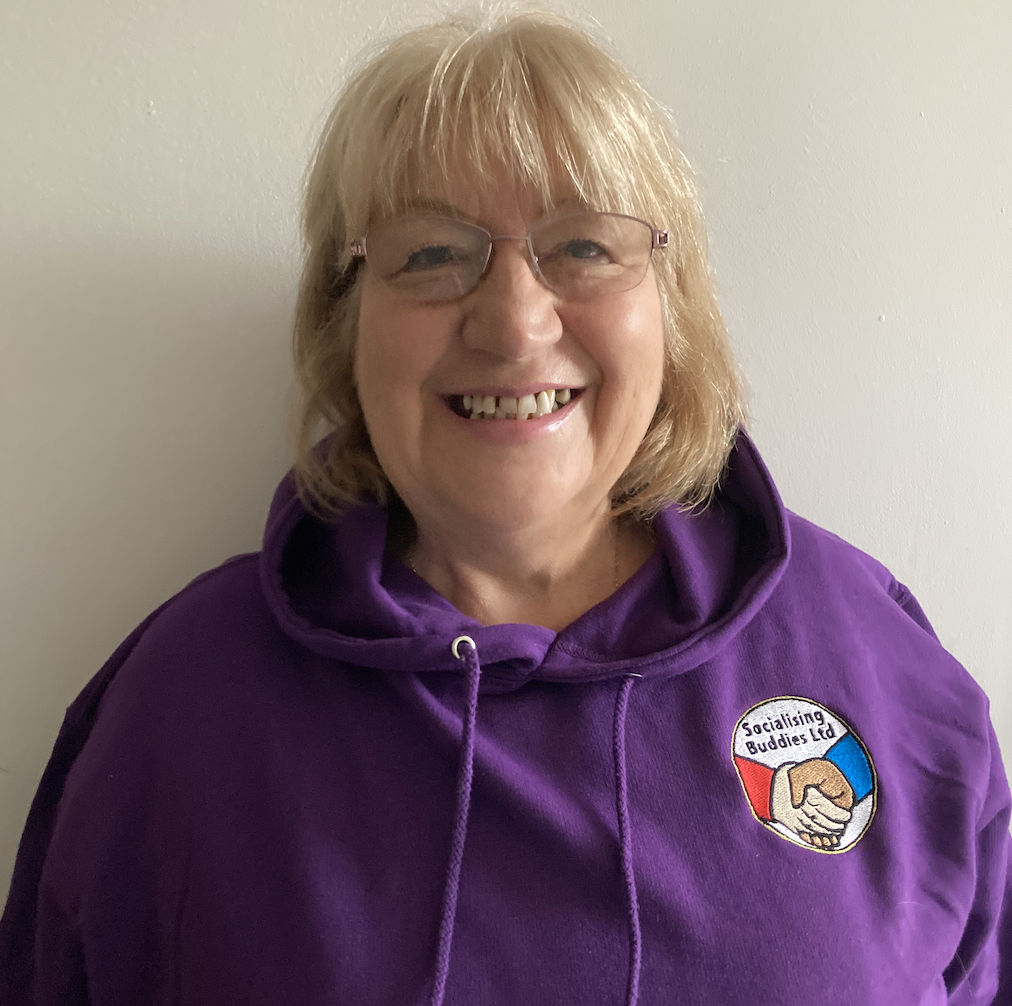 Linda Smith | Admin / Emergency Respite
Linda has many years experience working with adults and children with learning difficulties. She is a fully qualified dance teacher and licensed chaperone. As well as working for SB she has three successful businesses, Dancing with a difference, Class talent and the Island Dance & Theatre Company.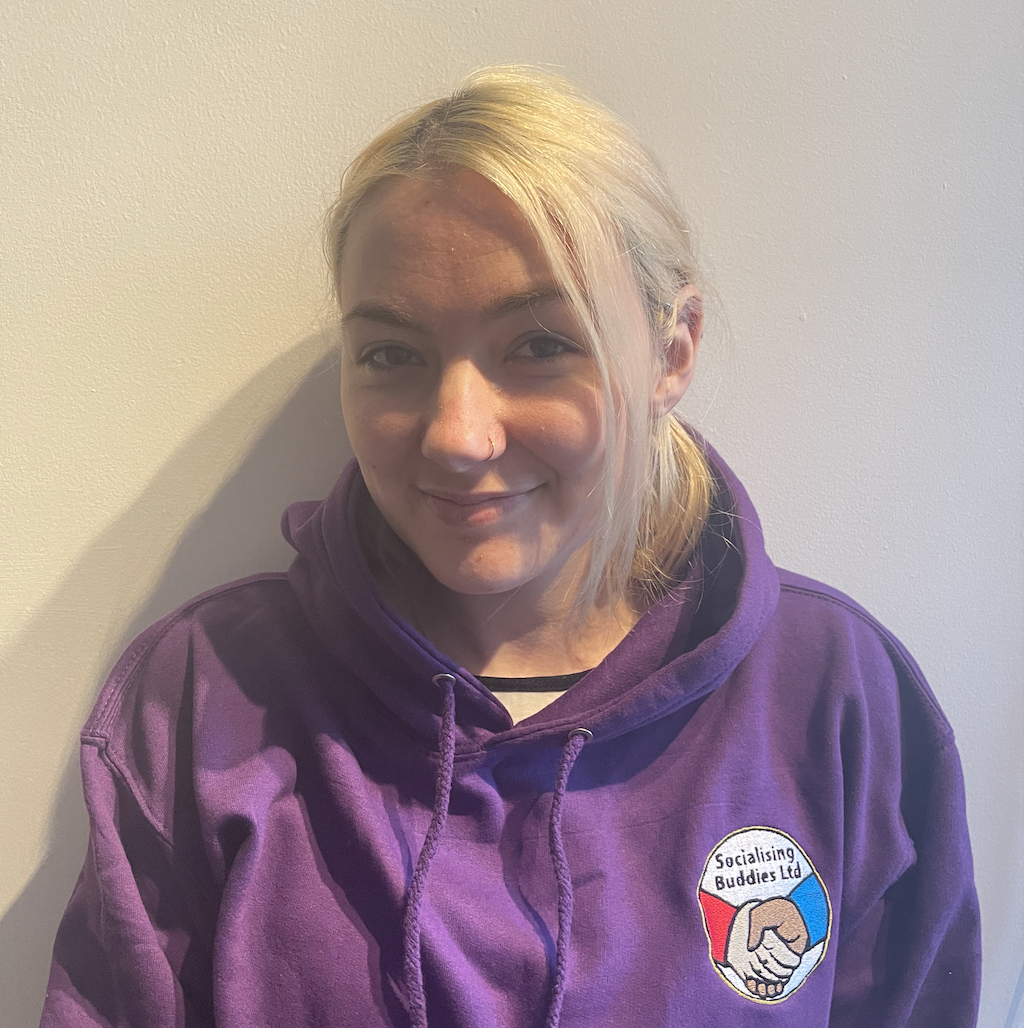 Stephanie Smith | Admin / Emergency Respite
Steph has many years of experience working with adults and children with learning difficulties. She is an emergency respite for the company and creates all the uniform for the staff through her company, Class Print. In her spare time, she is a dance tutor for the Island Dance and Theatre Company.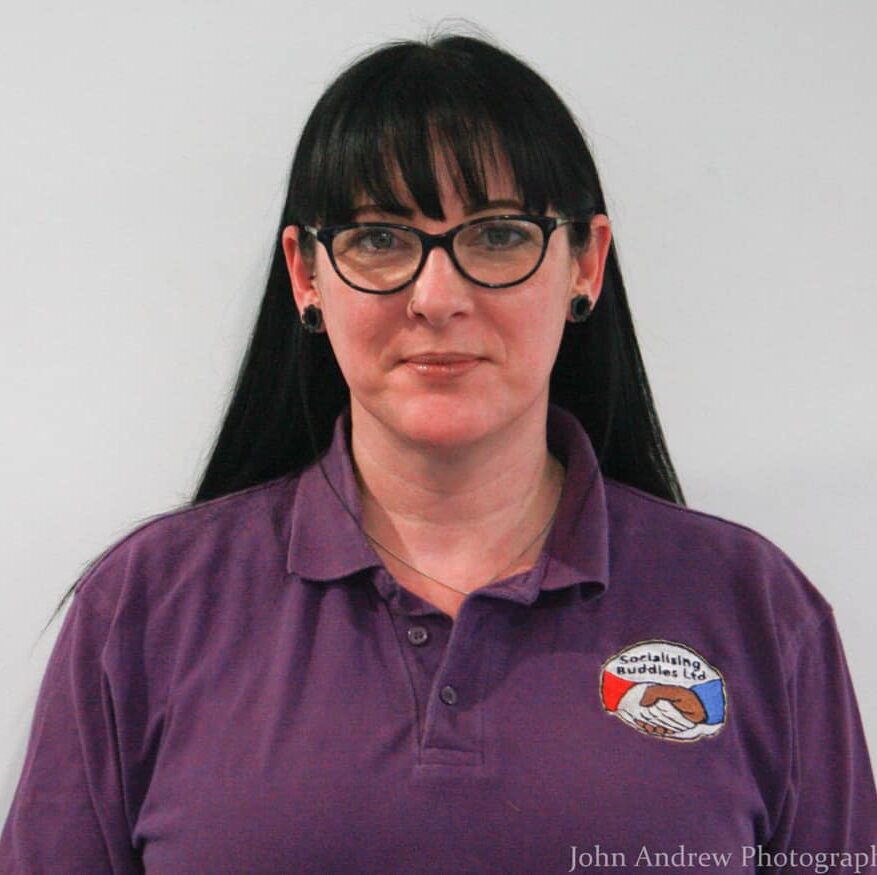 Joanne Hobson | Bank Worker
I have worked in a variety of settings for the last 21 years. I wanted to be a support worker for people with learning disabilities since I was 13.
My first job was in a family-run residential home. I gained valuable experience and qualifications whilst there. I went on several holidays with the residents, including an activity holiday in Wales.
I was the manager of a social group for adults with learning disabilities, organising groups, holidays and day trips.
I then spent 4 years working on an acute psychiatric inpatient unit. I ran emotional coping skills groups and won an N.H.S award. I gained knowledge in many areas of mental health and worked on the intensive care wards and over 65's in the unit.
I work in a day centre where we offer many different types of activities. I have done training in positive behaviour support, p.e.g. feeding, autism awareness, BTEC in medication administration and NVQ 2 in health and social care.
I have worked with clients with complex needs and had training incontinence training.
I have taken a course in Makaton and hope to do more.
In my free time, I do a re-enactment. I enjoy watching live music, going for long walks and camping.