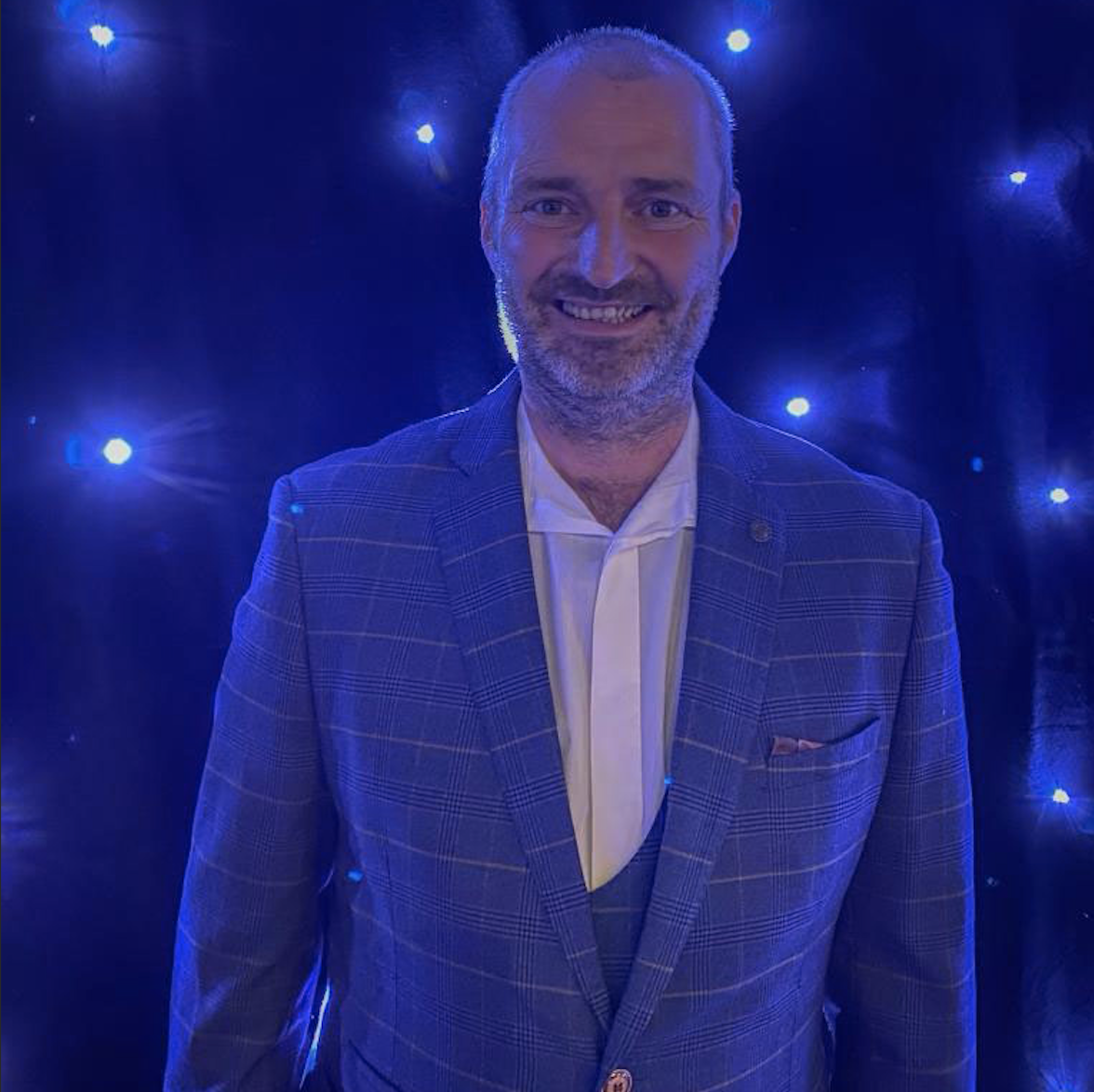 Mark Kelly | Director
Mark is a qualified and experienced support worker who has worked with adults with a variety of mild to moderate learning disabilities. He is passionate about what he does and is a firm believer that everyone should receive the same opportunities regardless of age or ability!
Mark is experienced in one-to-one support as well as providing support in group settings. He has organized many successful outings and loves seeing the enjoyment that others get out of experiencing new opportunities. Mark's aim is to provide a service that is open to all abilities. With a wide range of activities – there will be something to suit everyone! As well as the enjoyment and new friendships that will flourish from social outings; Mark also aims to promote independence and improve self-confidence in a safe and comfortable environment. He loves doing this work and seeing the difference the right support can make is what makes him want to do it more!
Mark really enjoys his role within the team – supporting clients out on activities, as well as being in constant communication, with SEN, Social Service, and other professional organizations. Mark has completed his level 5 in health and social care. Mark's background is in sports and manual work (as well as having served in the Army!). He loves getting 'stuck in' and is a great motivator – encouraging others to actively join in at their own pace. Mark enjoys checking out venues to ensure they are suitable as well as negotiating the best deals to ensure our clients get the most from their outings! Mark is very keen to make a difference to others as well as being passionate about changing attitudes towards disability!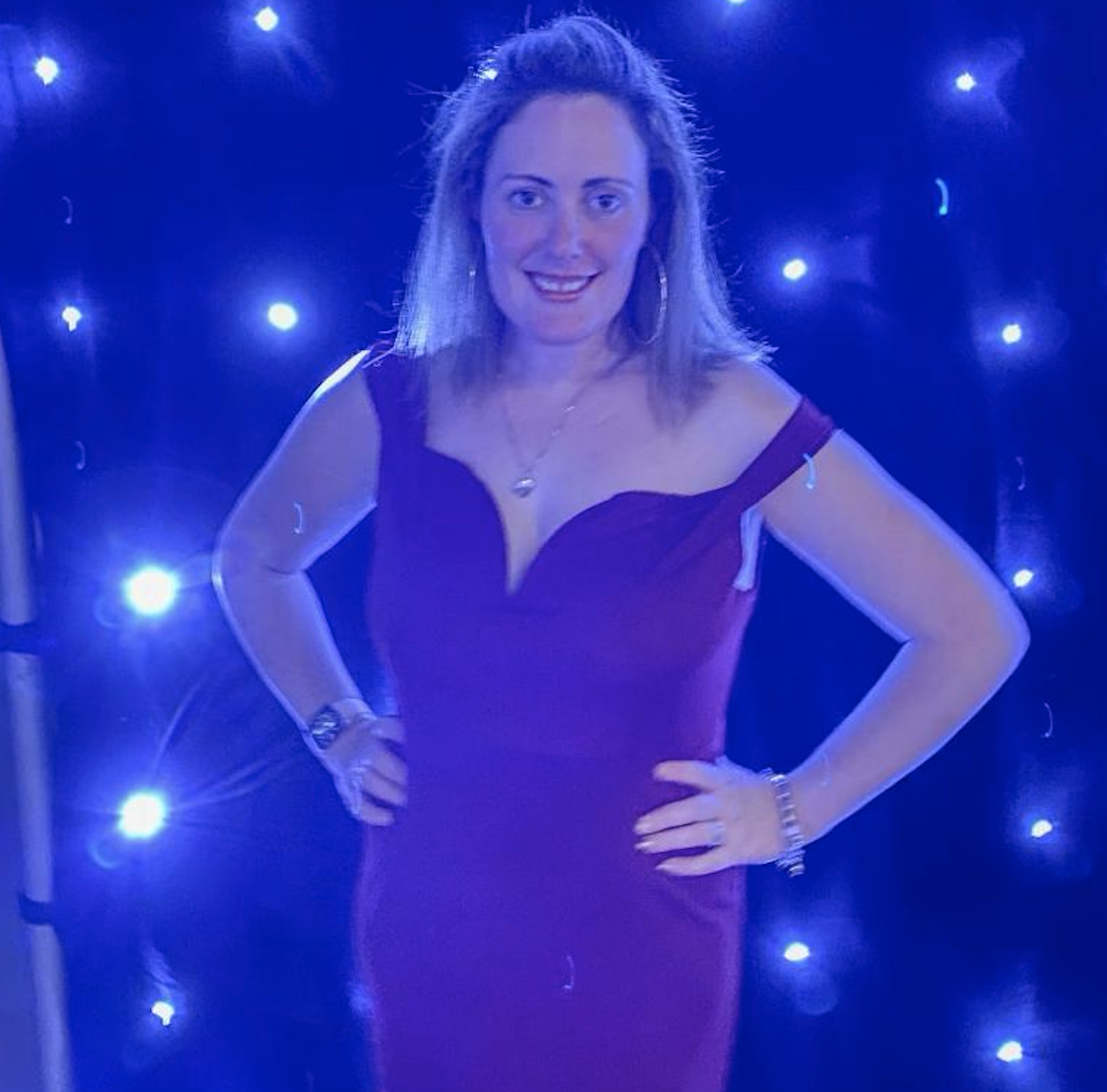 Charlotte has worked with adults and children with learning disabilities for nearly 8 years. Charlotte believes that everyone should have the same opportunities and be able to enjoy activities in a safe environment. Charlotte is very passionate about what she does and helping Socialising Buddies' clients to enjoy the activities we offer. Charlotte also gets involved and is very hands-on in her work and deals with all the admin sides of Socialising Buddies and safeguarding. Charlotte has an NVQ in Health and Social Level 3 and has an up-to-date DBS, safeguarding, and first aid. When she isn't working with Socialising Buddies she is busy being a mummy and running her own successful business; The Island Dance and Theatre Company where she is also a dance teacher. Class Talent specializes in putting on shows in the West End, Blackpool, and Disney Land Paris.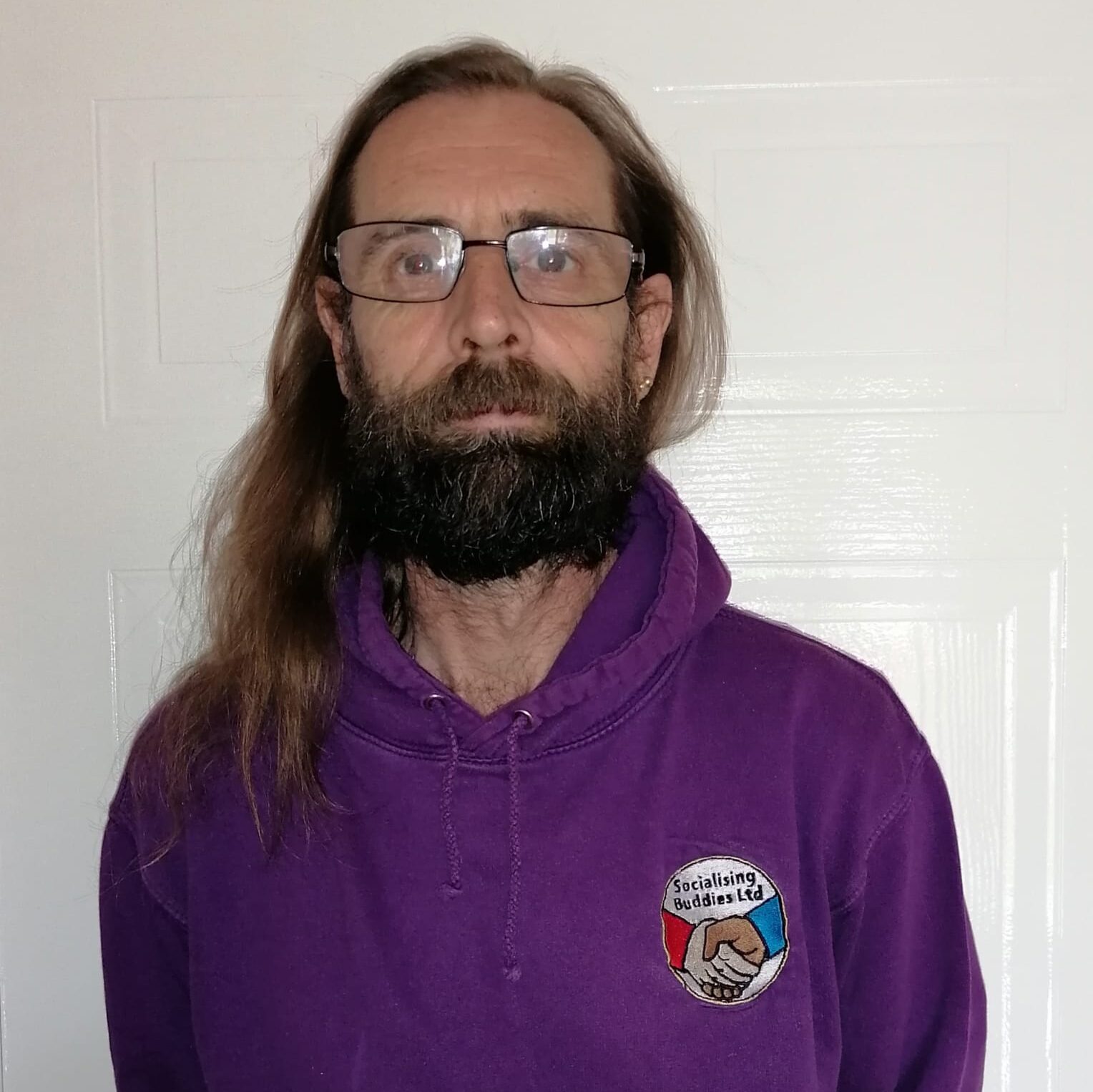 Pete Price | Manager
Hi, my name is Pete. I am originally from Yorkshire and moved to the island approximately 30 years ago. I am a very chilled and friendly person and very approachable. I have 18 years of experience working at Beaulieu House with Autistic young people and challenging behaviors. I have an NVQ level 3 in Health and social care. I also have been trained in proactive strategies for managing behaviors. I'm fully first aid trained and meds trained too. I have a very wide knowledge and experience with Learning disabilities. My motto is that if I can make someone smile, at the end of the day then I have done my job. I have lots of hobbies and interests. I own a VW campervan and enjoy camping. I love going metal detecting and flying my Drone. I also enjoy history and learning new skills. From starting at Socialising Buddies, Pete has gone above and beyond for the company becoming a supervisor shortly after starting and now taking over as manager, SB will continue to thrive under his management.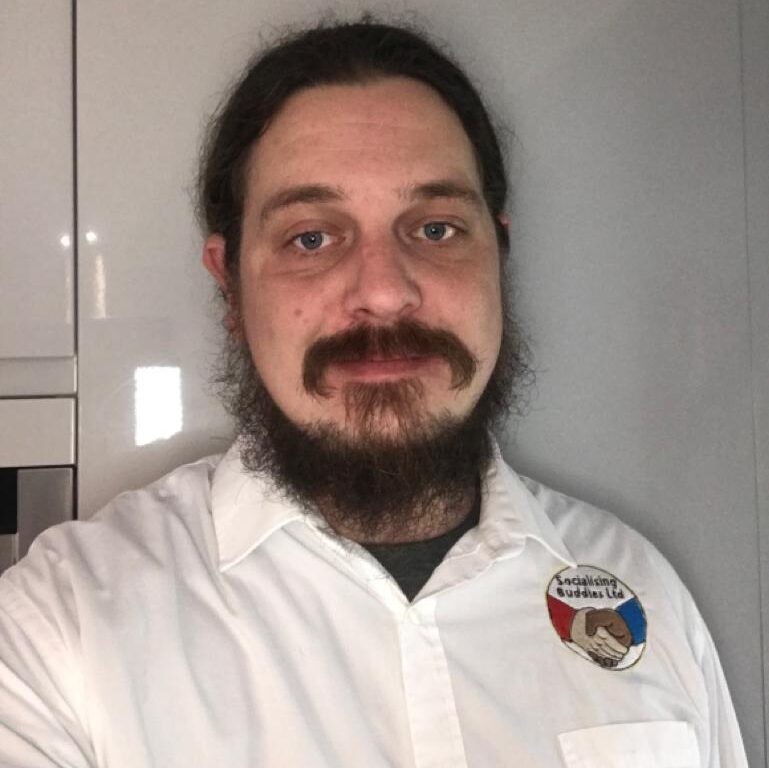 Sam Tilbury | Supervisor
Prior to joining the team at Socialising Buddies, I had worked in the retail industry for over a decade. I decided it was past time for a change and couldn't think of anything more rewarding than joining this great company and endeavoring to make the people who I'm working with, lives easier and hopefully more enjoyable.
In my spare time, I am passionate about music and am an avid guitar player, currently playing as part of the three-piece covers band The Resisters.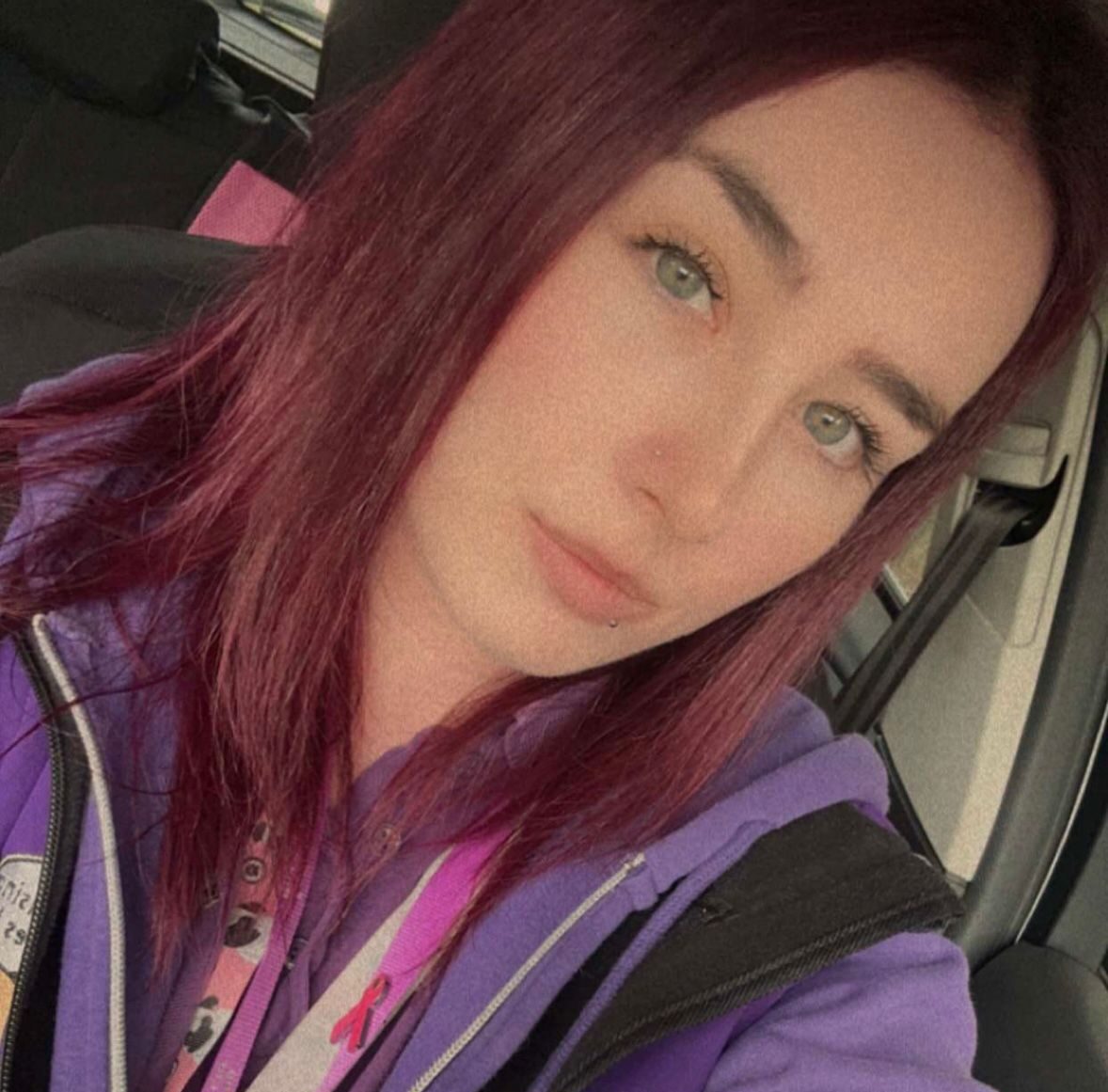 Megan Morton | Supervisor
Hi, I'm Megan. I am a friendly, bubbly person who loves to meet new people. I have worked with people with learning difficulties for the past 4 years. I like animals, and walking my dog, and also enjoy going to the cinema, music, and spending time with my friends and family. I am currently working on my NVQ Level 3 and hoping to continue to make a difference in my clients' lives. From starting at Socialising Buddies Megan has gone from strength to strength not only supporting her clients above and beyond but also supporting her team so will make an excellent addition to the management team.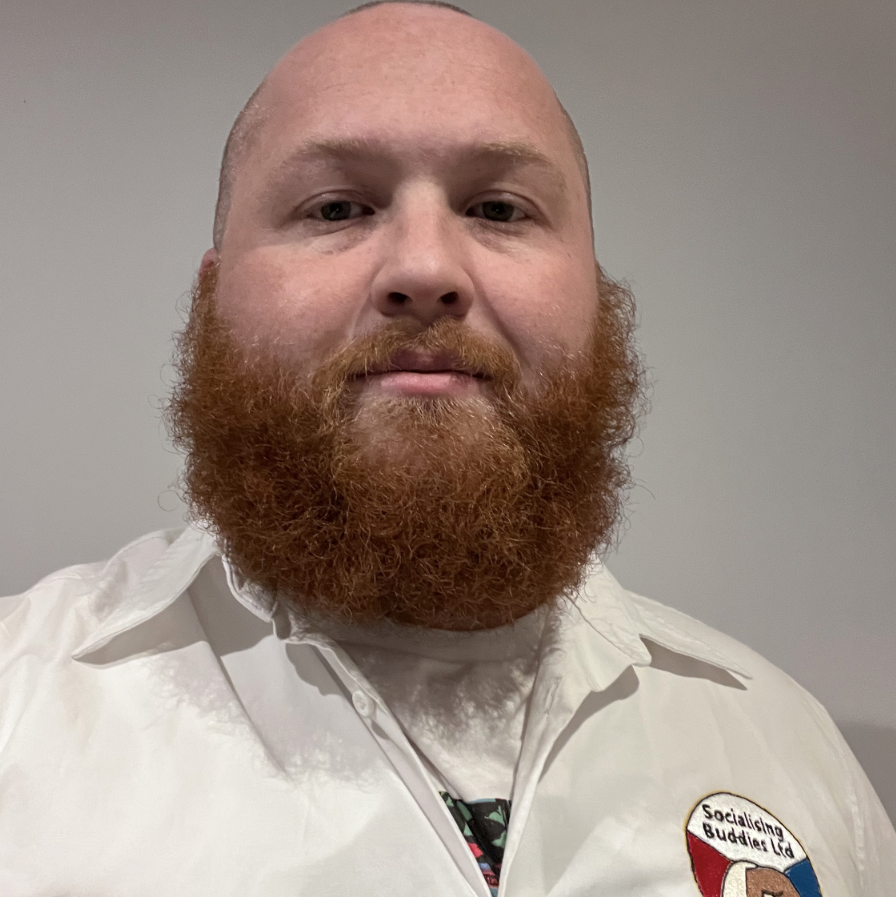 Greg has worked for many years with adults and children with learning difficulties and started by using music therapy and music workshops to help engage with people with dementia and adults with learning difficulties in the care setting and community. This helped Greg to write his dissertation on the subject and lead to his Degree in Commercial music. Since leaving his degree, Greg moved into the role of a carer joining the Socialising Buddies team 5 years ago and has currently finished his NVQ Level 5 in Health and Social Care. Starting 5 years ago, Greg was the manager for the company but recently has stepped down to part-time to focus on being a full-time musician and continue to perform across the UK and Europe.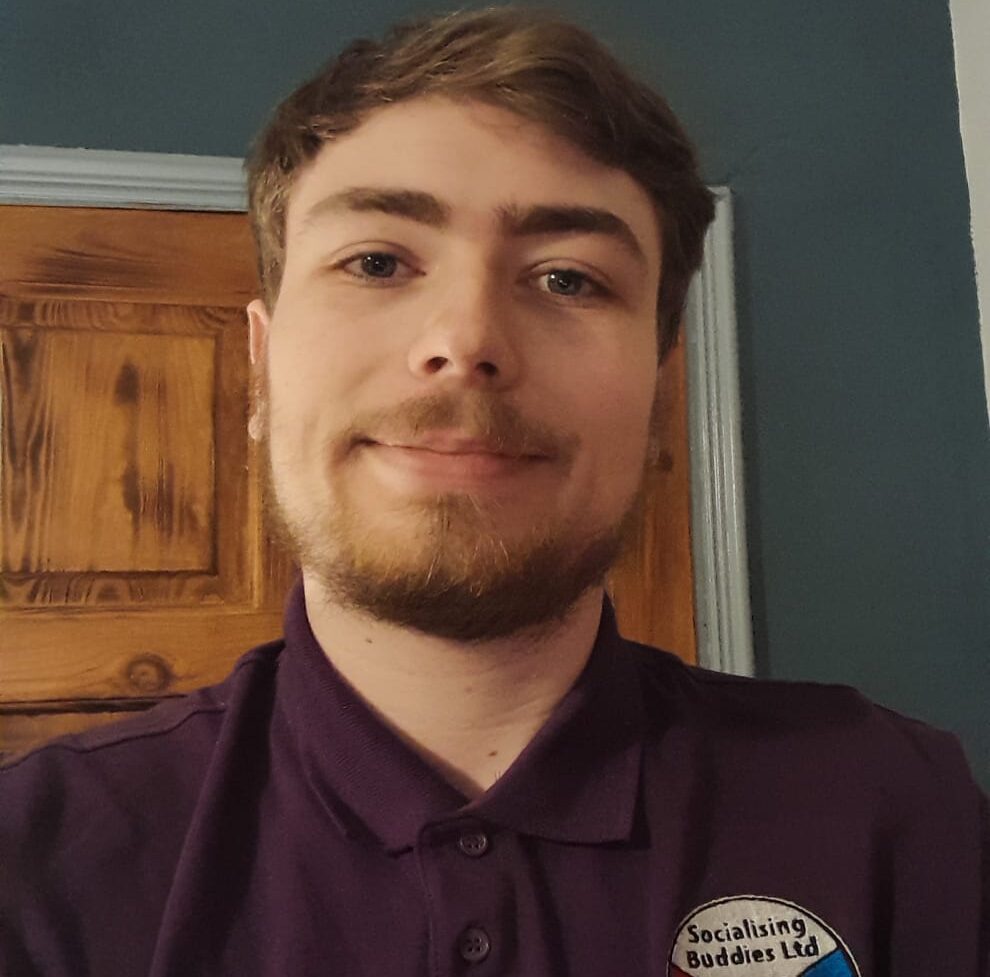 Aaron McManus| Support Worker
Hi, my name is Aaron and I was born and raised on the Island. I have a varied background from cooking up dishes in a restaurant to dispensing medicine in a pharmacy. Looking to branch out my skills and always enjoyed parts of my job where I could make someone's day that much better. I'm friendly and calm, trying to help out however I can with whatever task is at hand. In my spare time, I enjoy video games and having a laugh with my friends. Can't wait to meet you all!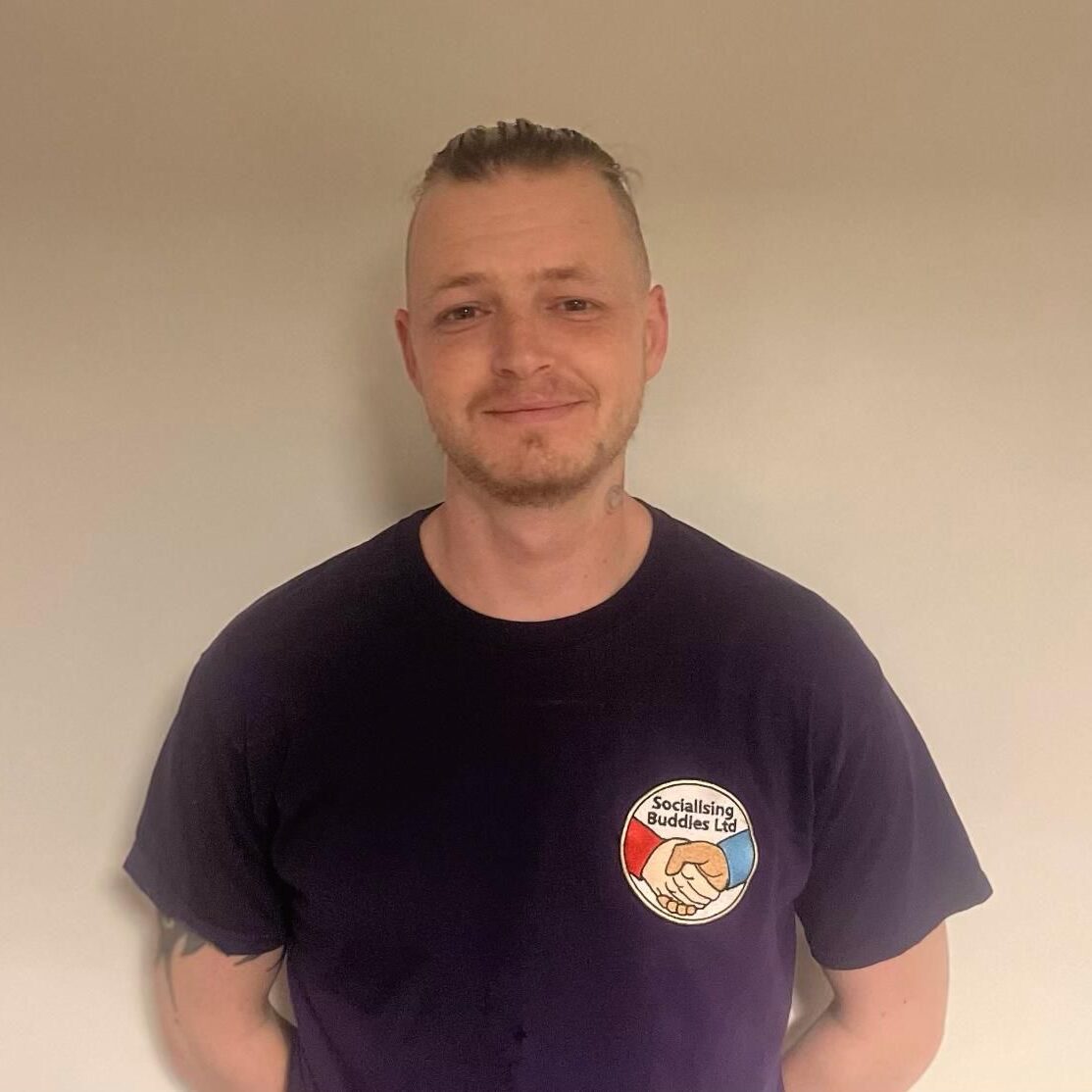 Scott Beecroft | Support Worker
Hi, I'm Scott, I'm so pleased to be joining the team at Socialising Buddies, having a role where I can support people and make a difference has always been my passion. My friends describe me as a kind, caring and compassionate person who will go out of my way to help anyone who needs it. My previous jobs have been extremely varied and included lifeguarding, bar work, and laboring, I feel these roles have enabled me to develop my people skills which I'm sure will benefit me in this role. In my spare time, I enjoy gaming, spending time with my amazing children, and watching football, I'm a huge West Ham fan and enjoy getting up to the stadium as much as I can! I can't wait to get started with socialising buddies and start making a positive difference in the lives of those who need it.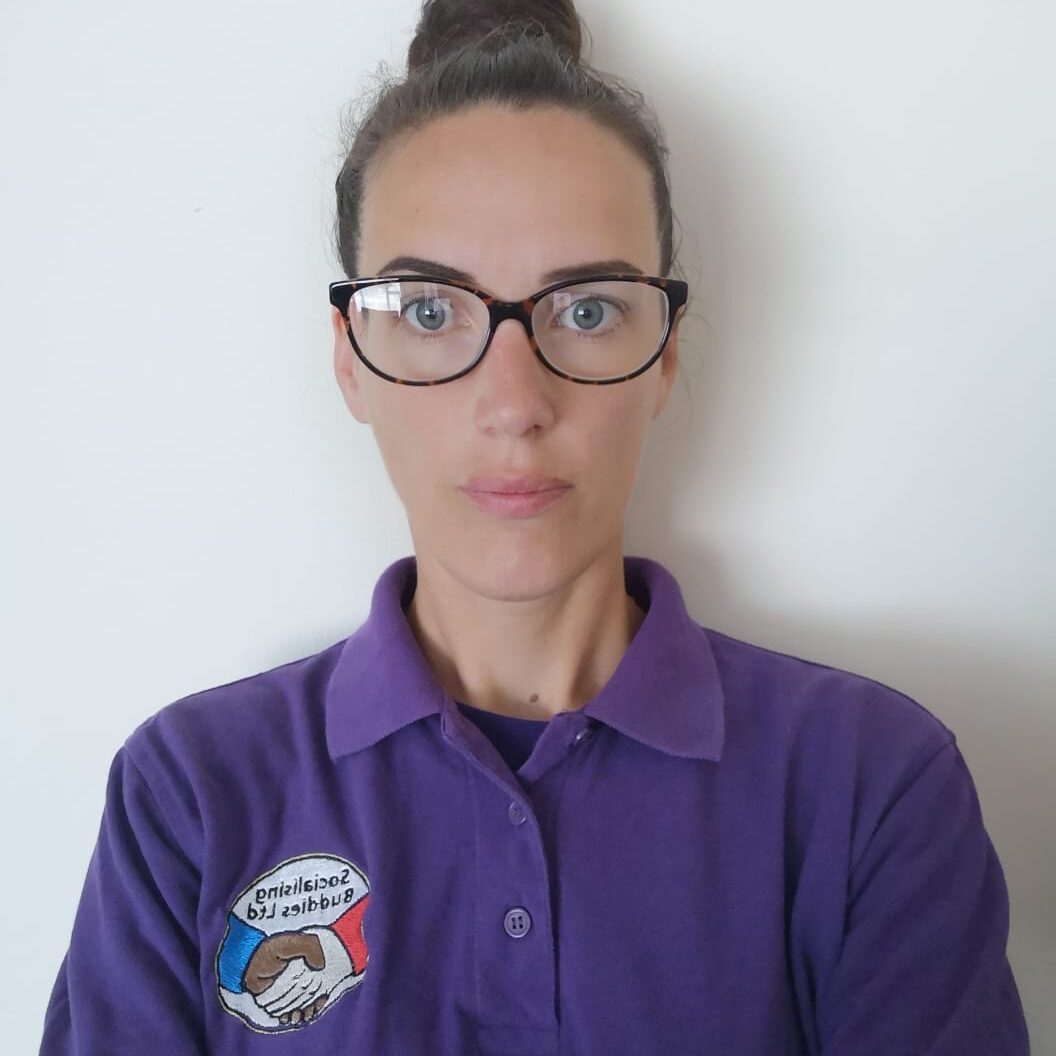 Sabrina Taylor | Support Worker
I like having a job where I know I am making a real difference in a person's life. I'm a friendly, compassionate person. I have studied hospitality supervisor & management and customer services, I have a level 2 in Health and social care. I have worked in care homes for over 2 years and have hands-on experience with children with additional needs. I have a clean driving license. In my spare time, I love to bake cakes and spend time with my family and children going on walks, swimming, days, out at the park and beach.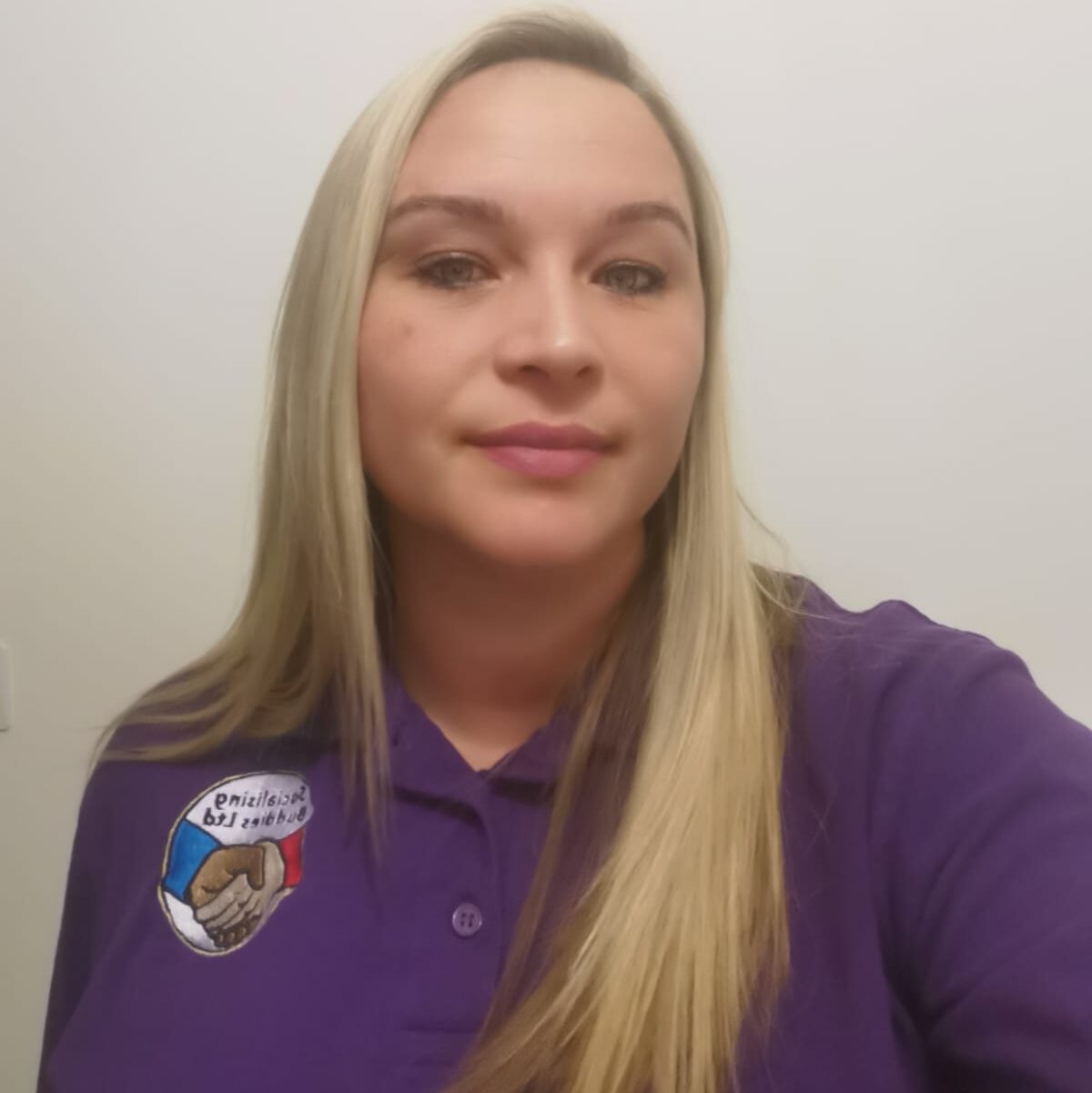 Gemma Derry | Support Worker
40 years old born and bred Islander. I feel caring is in my blood, my mum is my inspiration and has worked with adults with learning disabilities for 25 years. we were brought up being part of her work family. I have now been working with LD for 5-years and have loved every minute of it. I love to make a difference to people to help them live their best life. I have an NVQ 2 in health and social care and I'm just finishing my NVQ 3. I am first aid and meds trained. I'm an ex-qualified lifeguard who has an NVQ 2 in hairdressing. I love to learn new things and keep active. In my spare time, I love traveling with my 15-year-old son cooking, arts and crafts walking, and going to festivals. I am part of a large family and love spending time with this crazy Bunch. I have a full clean driving license clean DBS. I can't wait to be part of the S.B. team.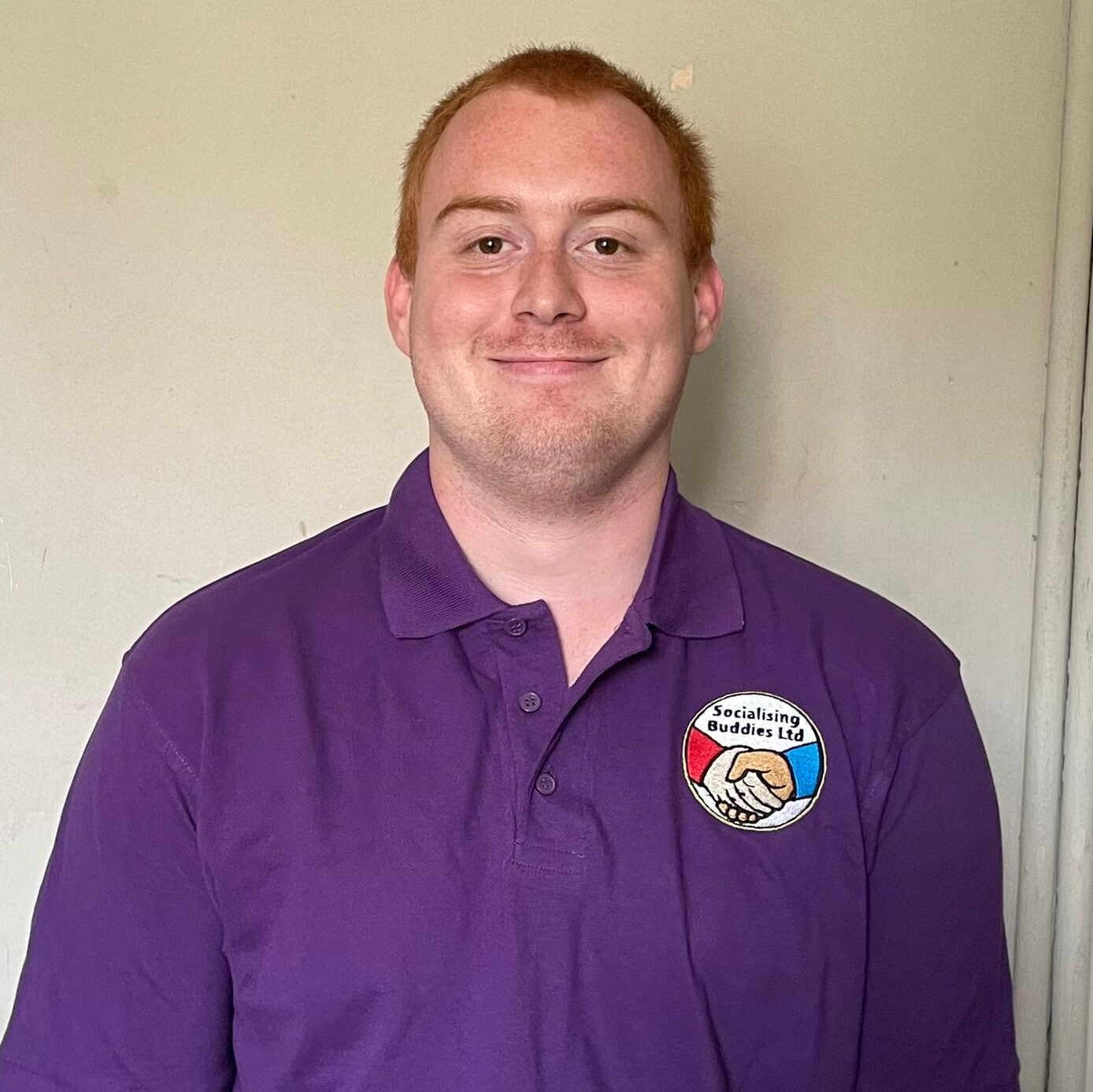 Owen Prawl| Support Worker
Hello, my name is Owen Prawl and I'm 22 years old. I've previously worked in schools and I have recently moved to the area for a new adventure and new challenge. I'm a Liverpool fan and love playing football. I look forward to getting to know all of you and am excited to be a part of Socialising buddies.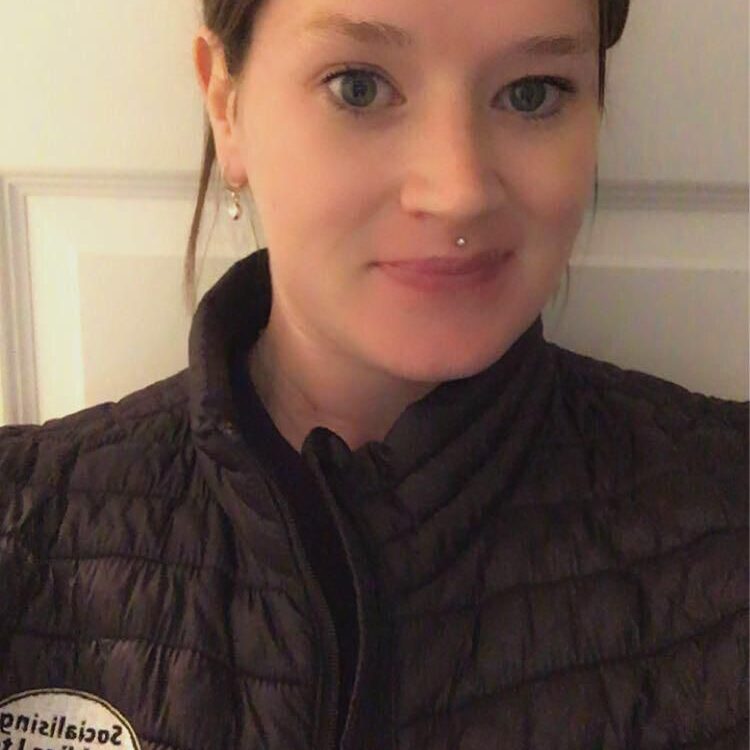 Leonie Sexton | Support Worker
Hi, my name is Leonie. I'm a very caring, happy-go-lucky person. I have worked within the care setting for many years this has included working in a nursing home, 2:1 support with a young female in her own home, and supporting adults with learning disabilities for 8 years!
I am extremely passionate when it comes to caring for individuals and nothing makes me happier than knowing I've made a difference in someone's day no matter how big or small it may be. In my spare time, I am normally walking down the beach, adventuring in the woods, or enjoy fun days out with my daughter and family. I am looking forward to meeting you all and very much enjoy being a part of the SB team!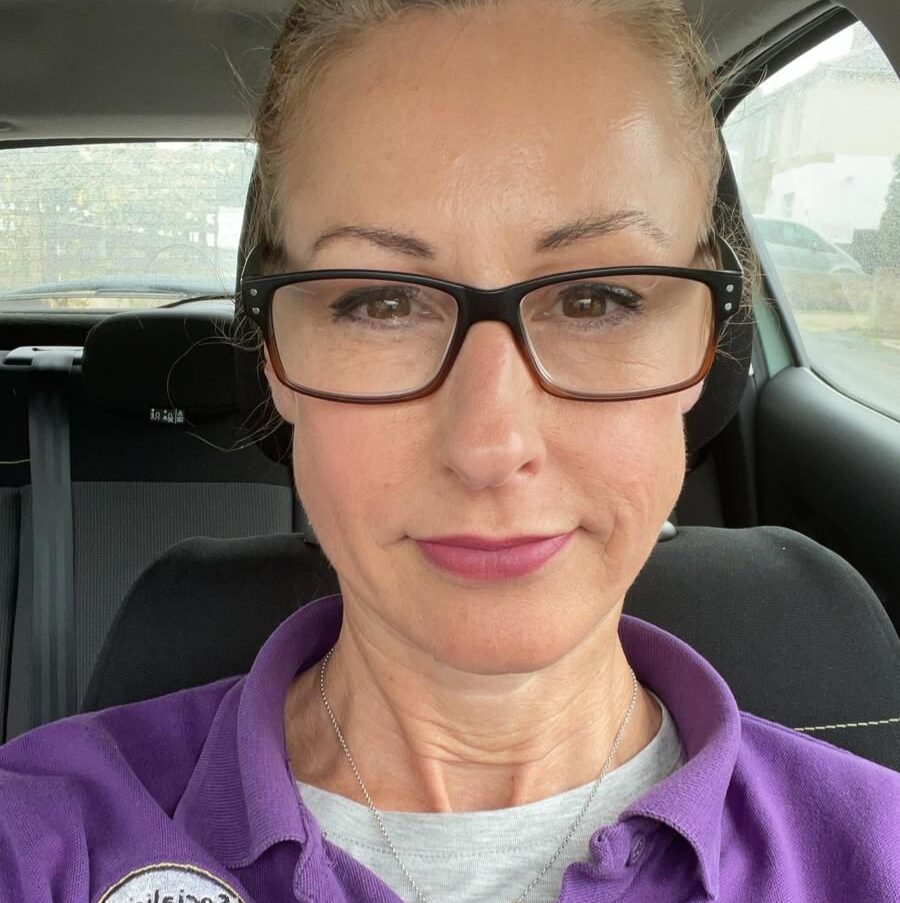 Sadie Gray | Support Worker
I have recently moved back to the Isle of Wight from Somerset.
I have been working as a Transitions Adult Social Care Practitioner for the past 3 1/2 years.
This was a varied and challenging role for young people aged 18-25 with learning difficulties.
Prior to this, I worked for 12 years in a special school, where I gained a wealth of knowledge and experience from the learners themselves, and by working closely with other agencies and professionals.
I love to spend time with people and help them achieve as much as possible independently.
I enjoy being outside, and walking and like to keep myself busy.
I am always up for a challenge and do enjoy having a good laugh!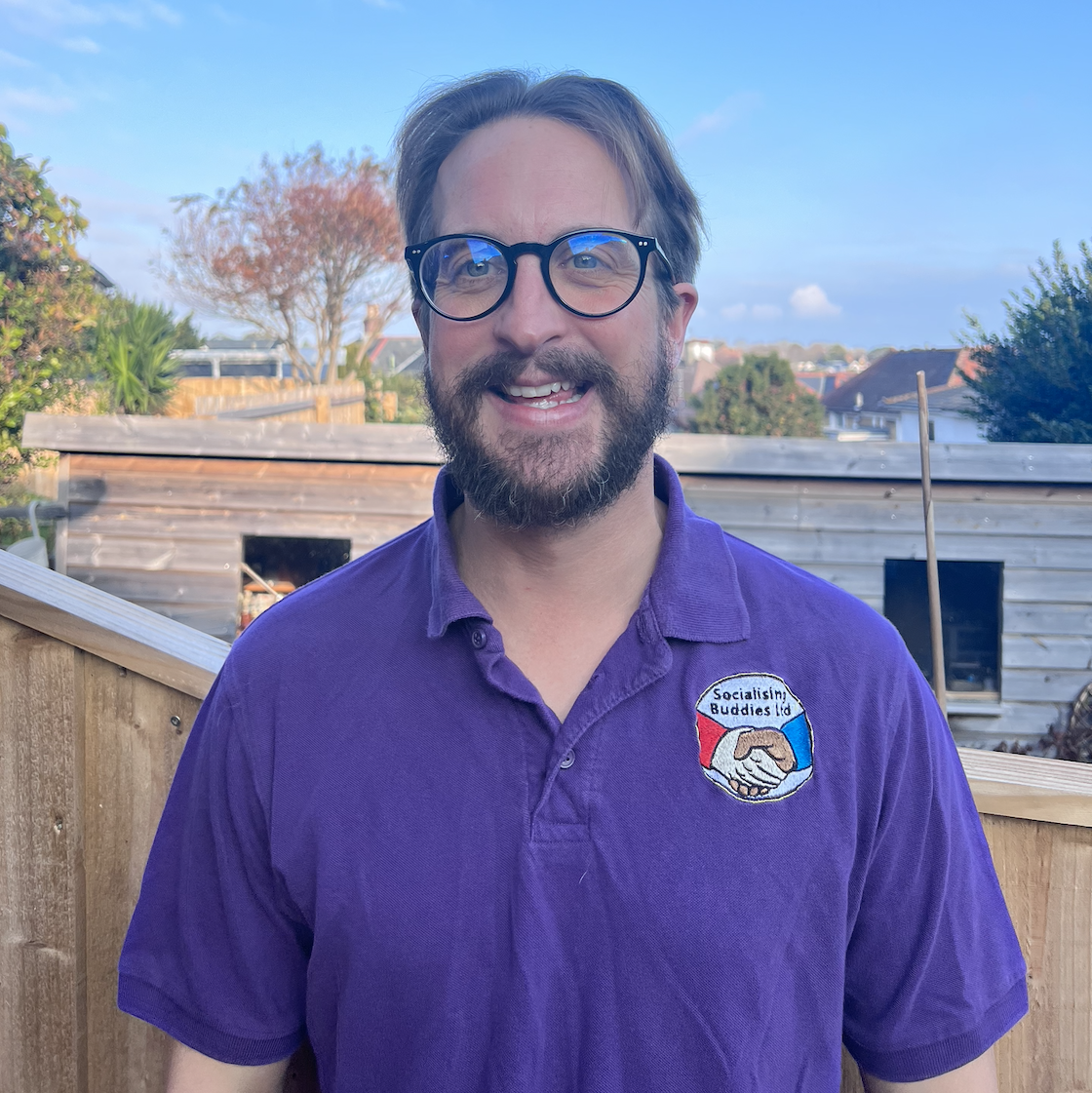 Martin Baldwin | Support Worker
Hiya, My name is Martin, I am fun, a bit silly and I love meeting new people to tell them some terrible jokes. I have recently worked for Beaulieu House for the last 2 years, working with young people with a range of disabilities and challenging behaviors. Although new to care work, I have picked up much experience, and it is something that I have a lot of passion for.
I am a huge Liverpool FC fan, love motorbikes, and heavy metal music, have a hedgehog called Reggie and enjoy looking after my family and friends.
…I will be your social buddy!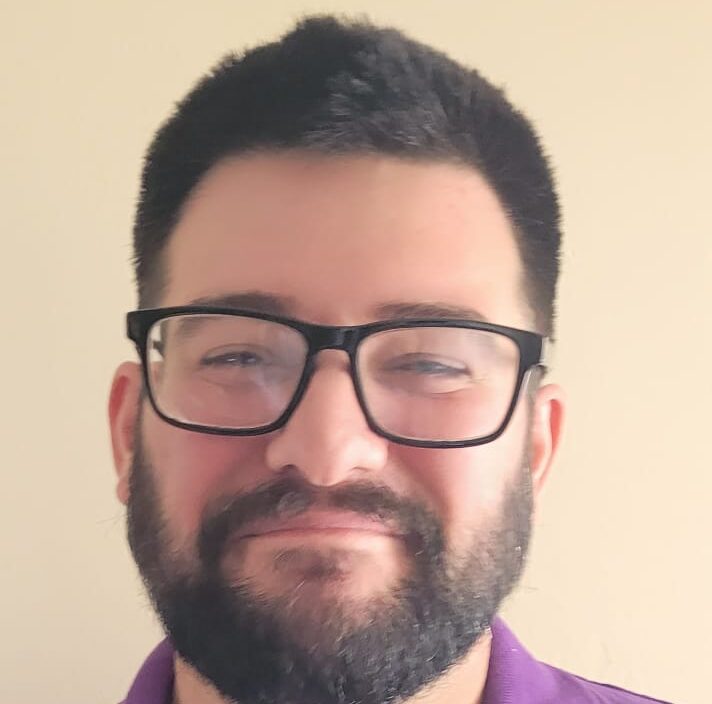 Carl Botfield | Support Worker
Hi, I'm Carl and I'm excited to be here at SB. I have always wanted to work in social care and help make a difference in people's lives. In my spare time, I love computer games, retro and new, and can never turn down a fishing trip.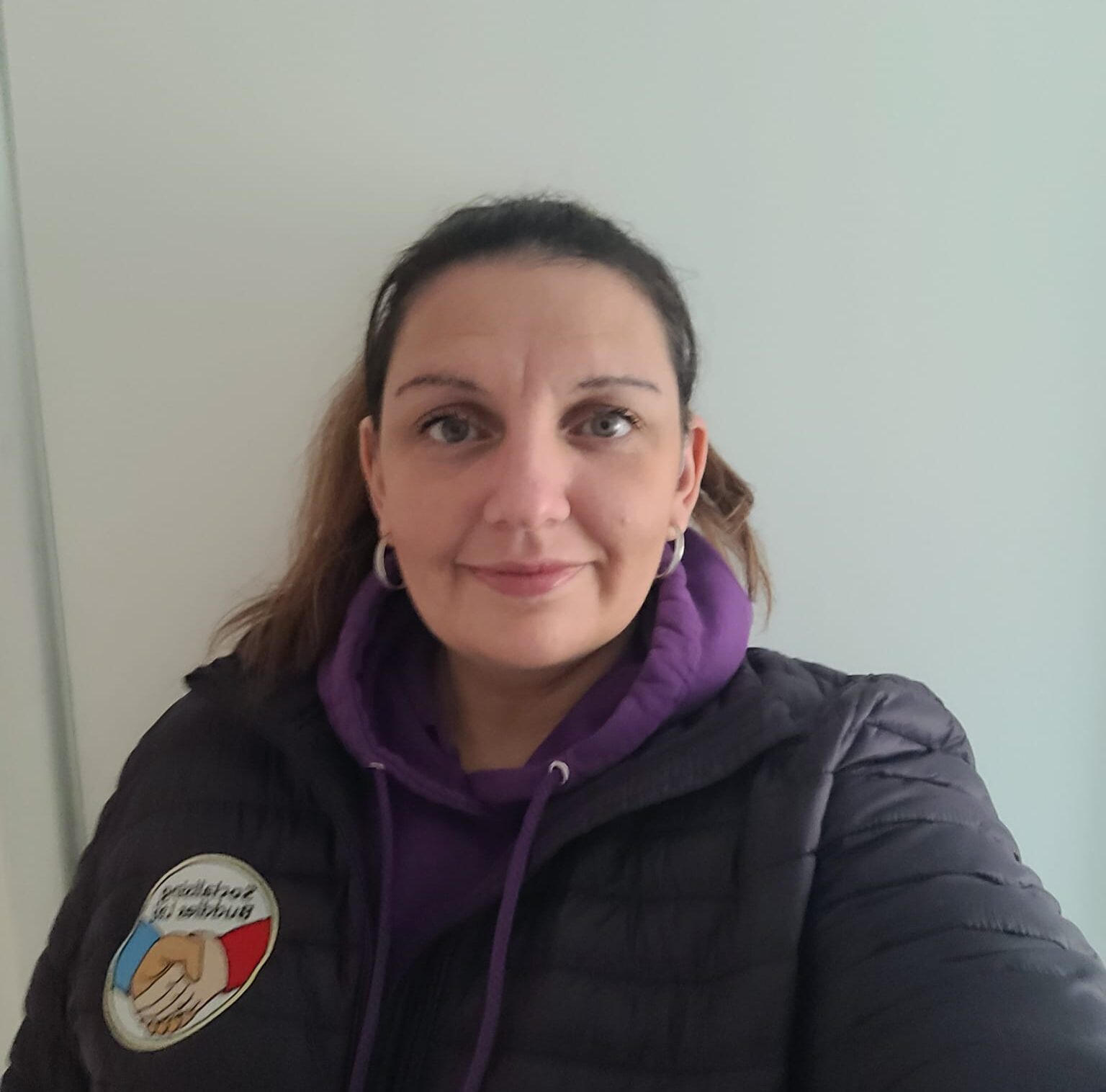 Lisa Preston | Support Worker
Hi, my name is Lisa I am 38, and originally from Yorkshire. I am a very caring honest friendly, hard-working loyal person who is nvq3 level 3 qualified in adult and social care, I have experience in working with elderly and younger people with learning disabilities and from other aspects of life, but I have a strong belief that everyone should have a chance at everything in life and be encouraged to reach their full potential. In my spare time, I am a mum to 4 beautiful children. I love a challenge and seeing everyone smile and be happy.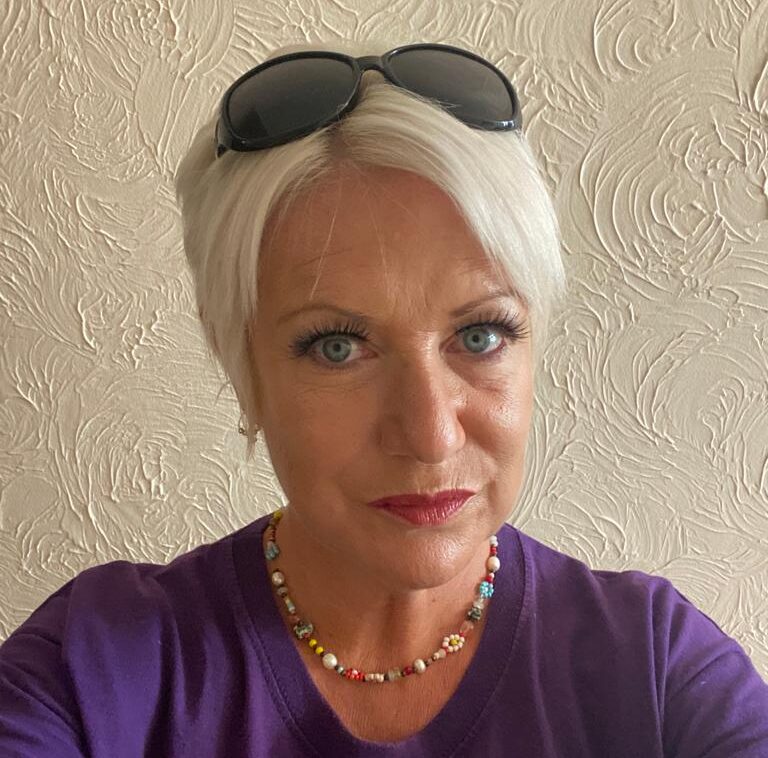 Nicki Nixon | Support Worker
Hi, I am Nicki. I have lots of experience working with children and adults with Learning Difficulties as well as mental health problems. I really enjoy my job as I love meeting new people, taking them to new places, and doing a job I am passionate about. I have a level 3 in Leadership and Management and I am starting Level 3 in Health and Social Care shortly. I'm my spare time I love doing things with my large family including musical theatre trips and outings out.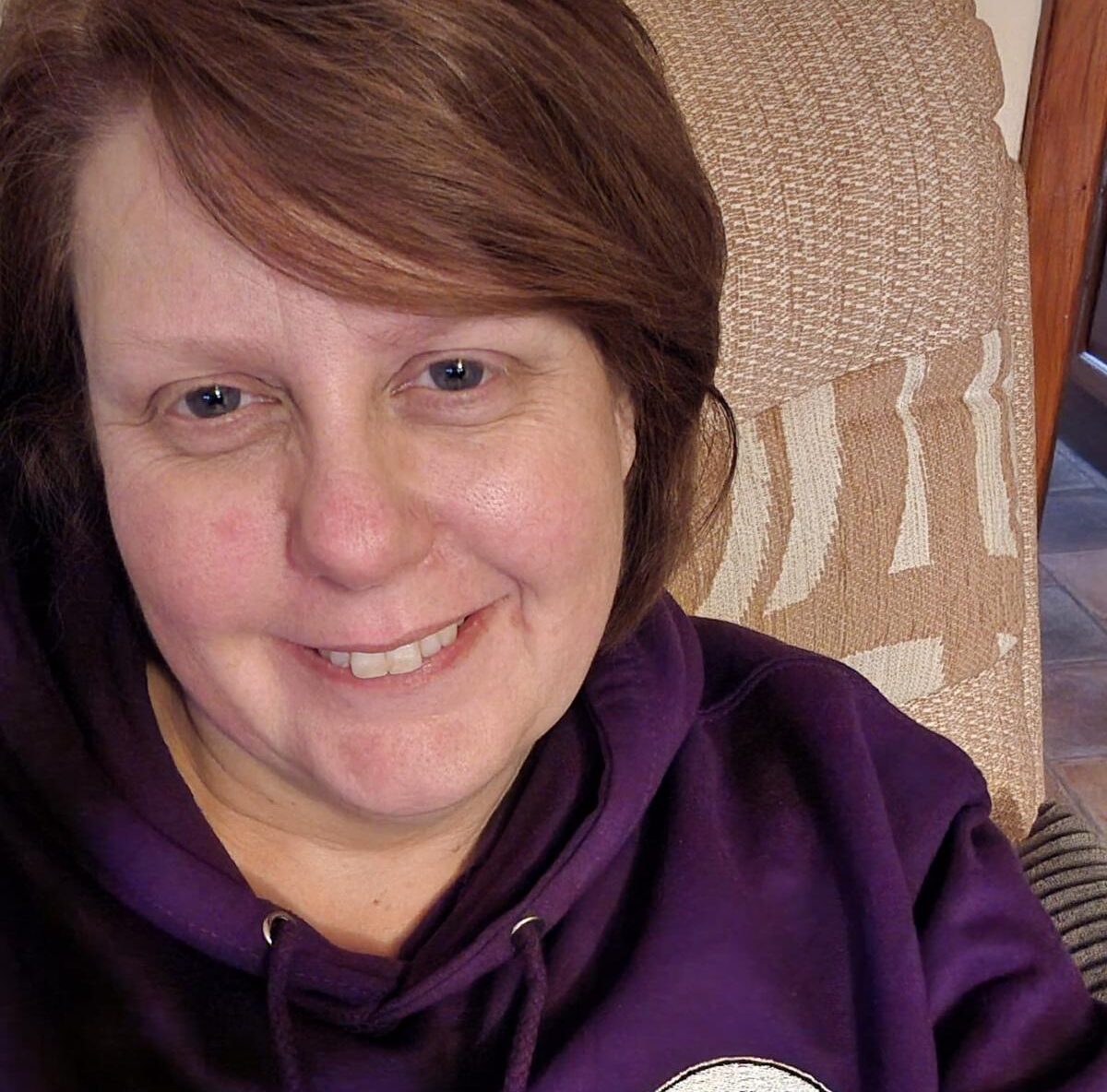 Tracey Eve | Support Worker
Hi, I'm Tracey I'm married with 3 grown-up children. Although I have little experience in care. I have plenty of life experience and am so excited to experience a new career and meet some new people and work for an amazing team. I Love crafting, shopping, and baking, and a bit of a Disney nutter.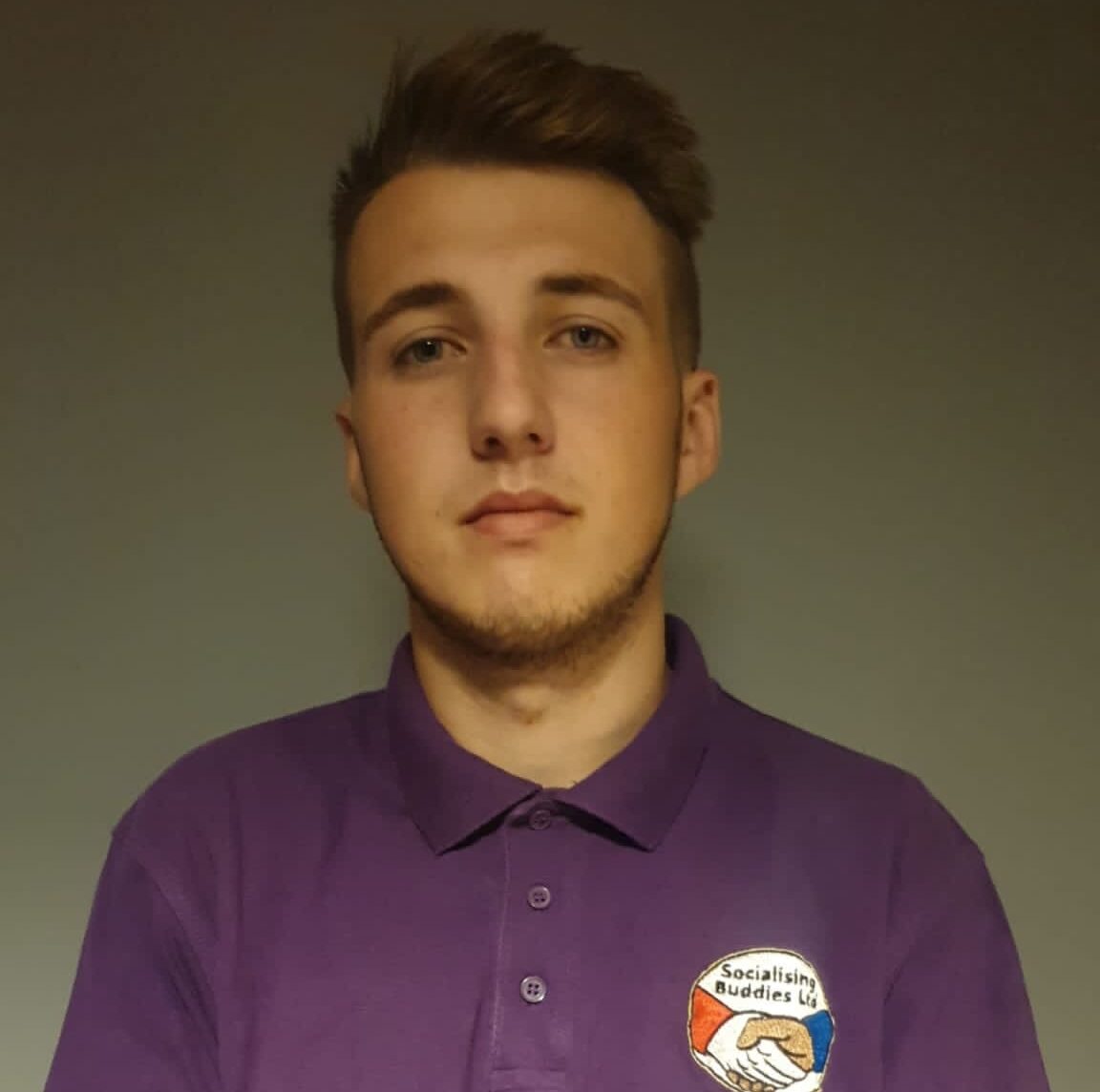 Aaron Jefferies | Support Worker
My name is Aaron. I am 24 years old I have worked in care for the last 4 years in care homes, child care, and vulnerable adults. I have a small vehicle cleaning business based in Sandown which is where I grew up as a child. The things I like to do is working on cars and play video games.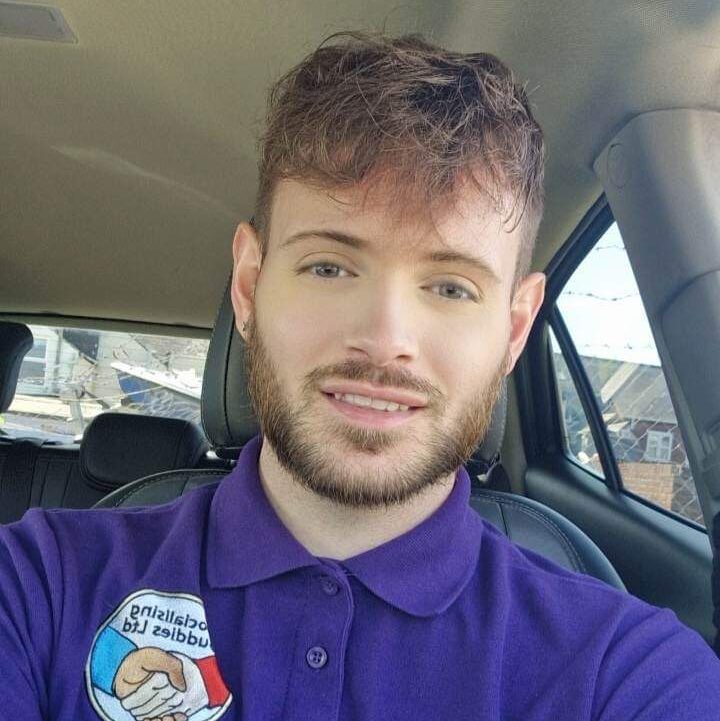 Jay Read | Support Worker
Hey my name is Jay I'm 29 years old. I've worked in learning disabilities for 2 years my past job was as a prison officer, I have a fully qualified engineer I love to help people, with the smallest of things to make life better I remember a saying… The best and most beautiful things in the world cannot be seen or even touched -they must be felt with the heart.
In my spare time, I do Mixed Marital Arts, basketball ball, and spend time with my family and friends having a laugh… I love a new adventure and finding new places. I Can't wait for SB adventures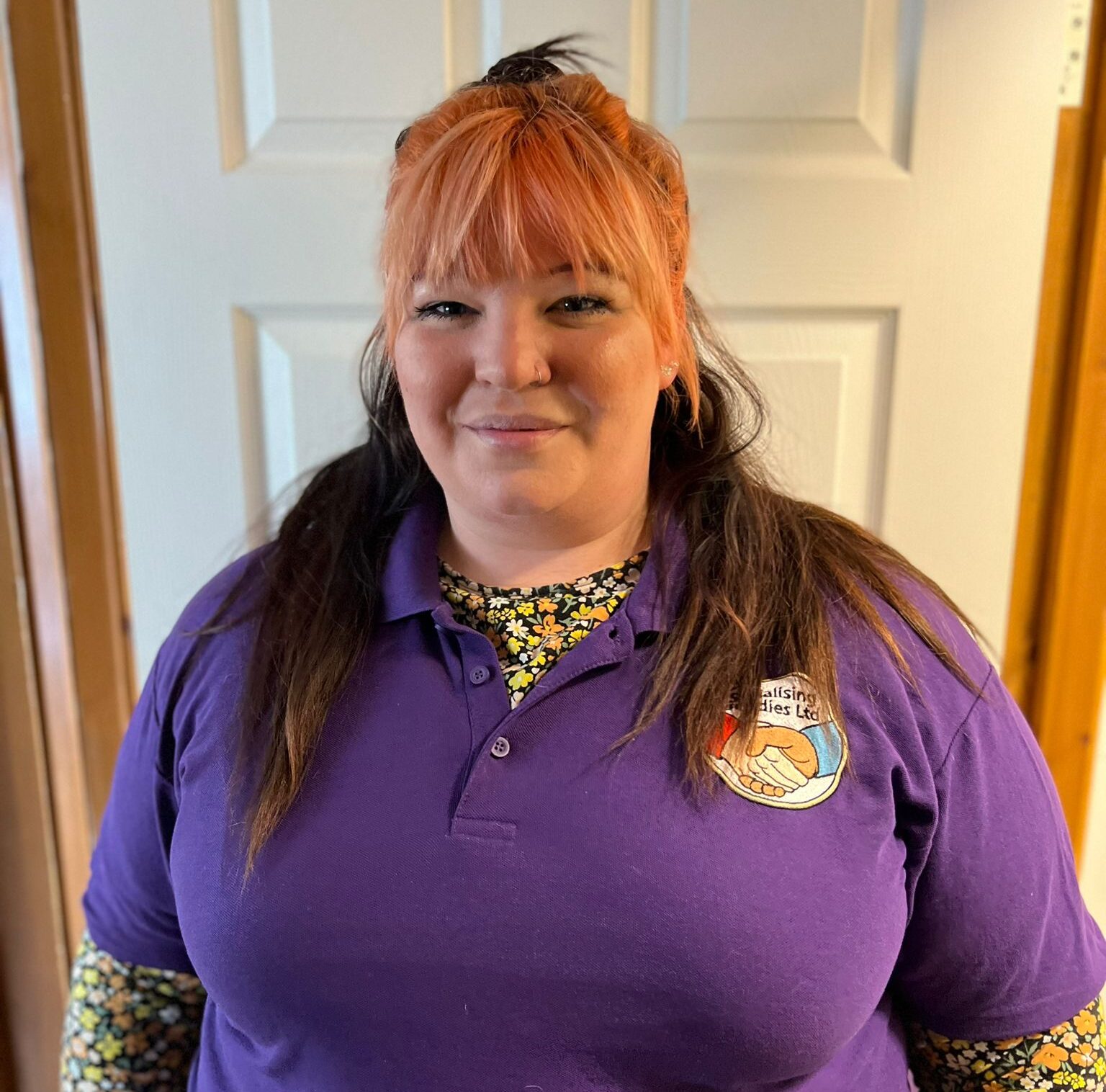 Kat Williams | Support Worker
Hi, I'm Kat and I'm extremely excited to be part of the SB team. I love making positive differences and I'm very passionate and motivated to make this happen in everything that I do to enable people to live their best lives. For the past 5 years, I have been working in a complex care home, where I experienced and learned a lot of invaluable skills. Before this, I completed my undergraduate degree in Law, then progressed to complete my master's in Law. In my spare time, I love spending time with my 3 beautiful children, gaming, and crocheting.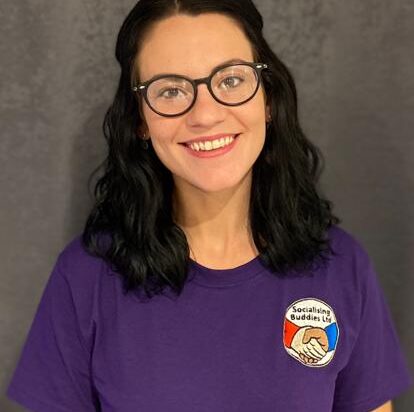 Shaneé Fowler | Bank Worker
I'm Shaneé and I'm a compassionate, bubbly, born and bred islander. I have a long history in care as I helped care for and support my mum and younger brothers from the age of 12 after my mum became ill.
Since then I have worked in retail, and then in care homes working with people with learning disabilities and mental health conditions. This is where I came to find my passion for helping people and making a positive difference in someone's life. I find supporting people a huge privilege and am highly motivated in my work.
I have completed my NVQ Level 2 in Health and Social Care and have just begun my Level 3. I gained lots of qualifications in my previous employment and am always keen to further my knowledge.
In my spare time, I enjoy being with my family and friends and making the most of living on this beautiful island. I spend a lot of time down the beach come rain or shine, and going for long walks in the countryside with my 3 children and our dog.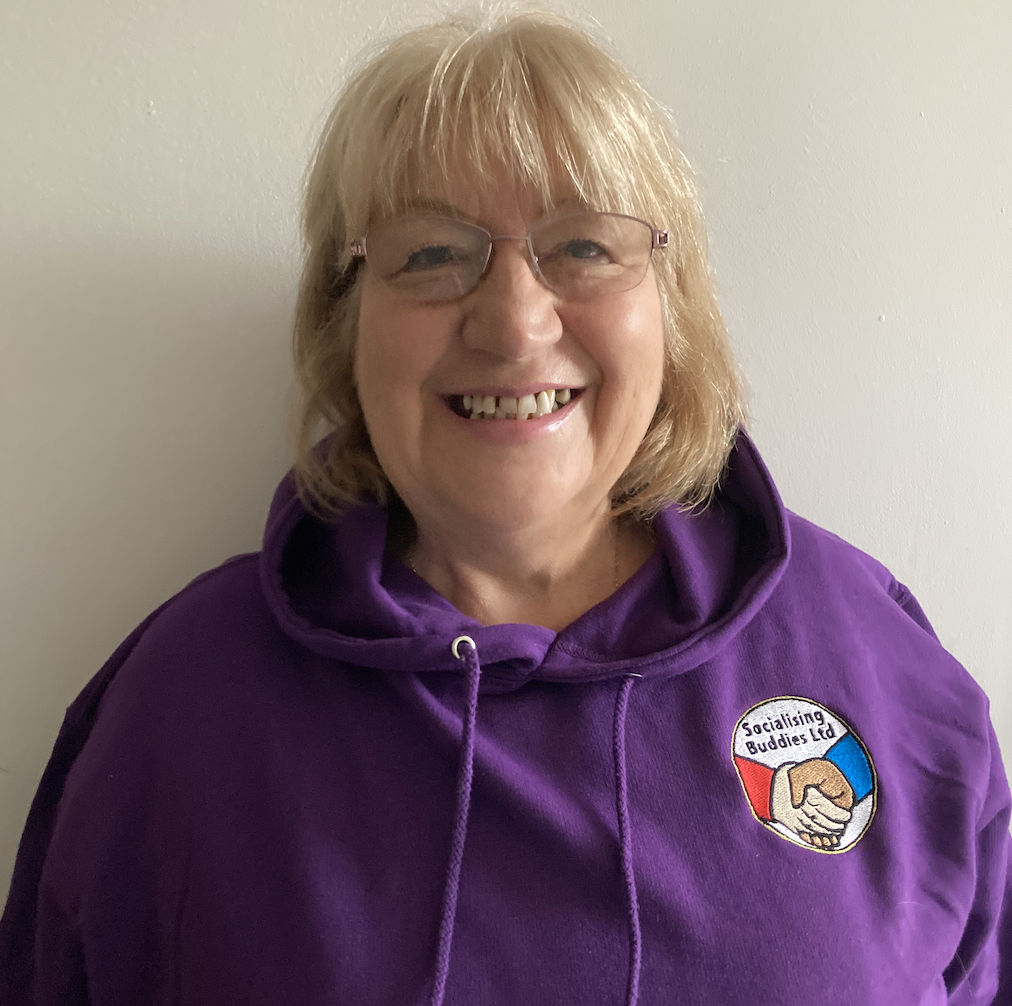 Linda Smith | Admin / Emergency Respite
Linda has many years of experience working with adults and children with learning difficulties. She is a fully qualified dance teacher and licensed chaperone. As well as working for SB she has three successful businesses, Dancing with a difference, Class talent, and the Island Dance & Theatre Company.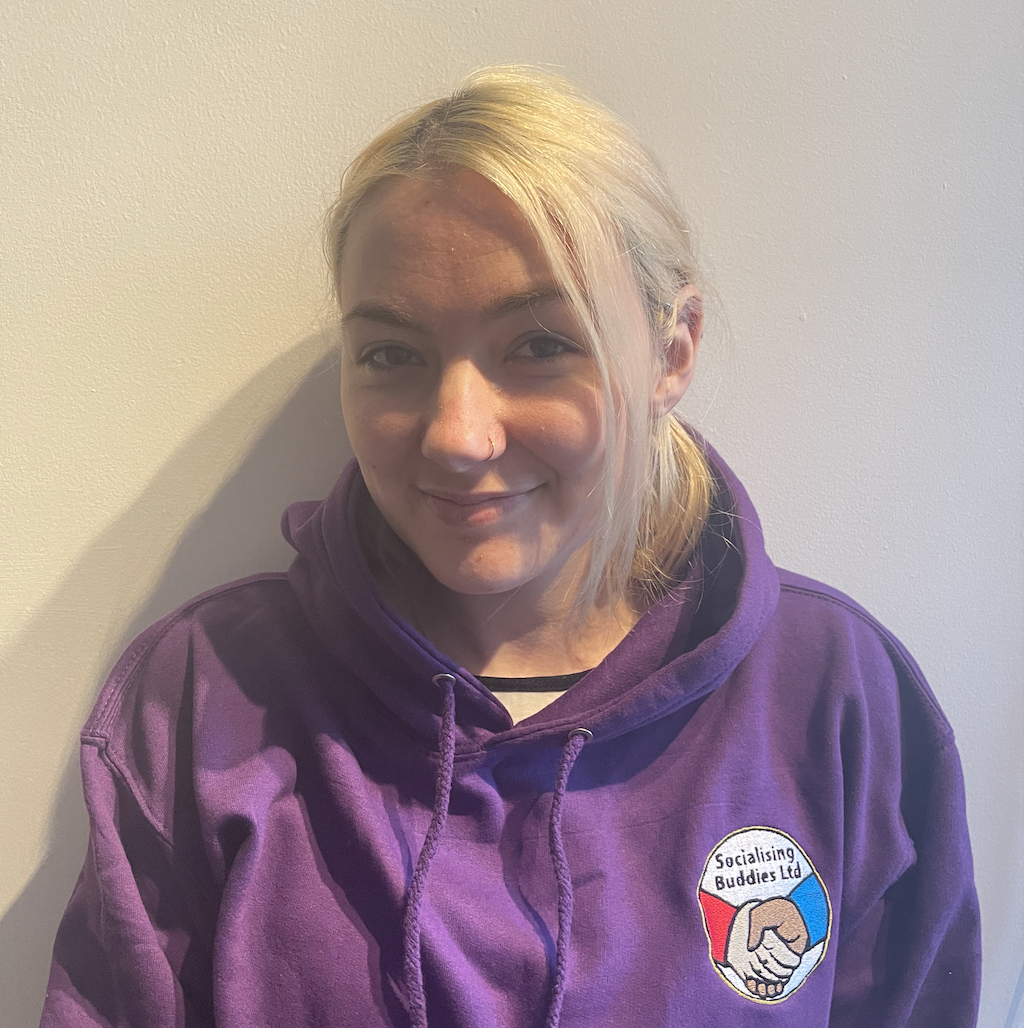 Stephanie Smith | Admin / Emergency Respite
Steph has many years of experience working with adults and children with learning difficulties. She is an emergency respite for the company and creates all the uniforms for the staff through her company, Class Print. In her spare time, she is a dance tutor for the Island Dance and Theatre Company.